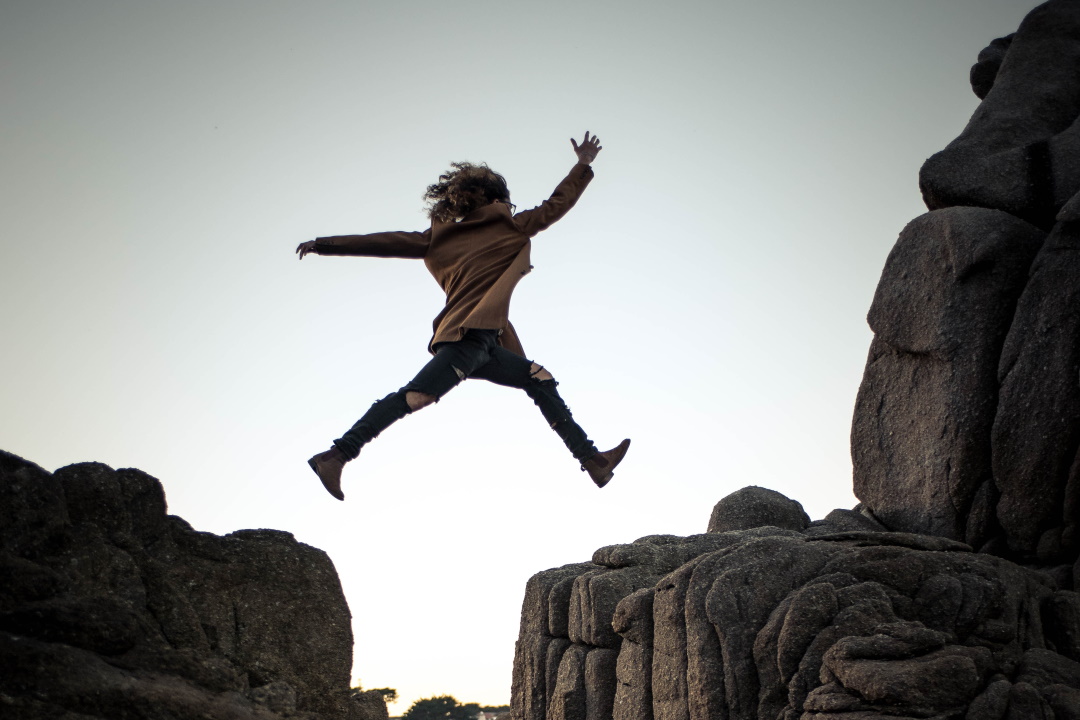 This paper on Confident Reactions to the Priestly Actions of Christ was originally submitted for the ECC Pastoral Residency, an eighteen-month training program for men discerning a call to gospel ministry. It has been slightly modified for purposes of this blog.
---
For every action there is an equal and opposite reaction.
We all know this phrase and many things come to mind when we think of it. Perhaps we think of Newton's third law and the strange truth that when we push on a wall, in some way the wall is pushing back on us. Perhaps, if we were Hindu—as apparently most of our popular culture is—we would think of Karma, that principle of nature that mandates that the things you do will eventually be the things done to you.
Another way of phrasing it would the Law of Cause and Effect. If something is done, there are natural and just things that happen as consequence. This is not just something we learn in Physics 101, but rather seems bound up within us from even our early years. We all remember when, as children, we'd bring this law up to our siblings when they tried to "borrow" some of our Legos: "You do that and I'm telling mom!", or perhaps for us who are a little more violent, "You do that and I'll punch your ear!" And there it was, a simple principle; cause and effect, action and reaction. It would surely be unfair by all parties concerned if this punching of the ear was delivered without there being the taking of the Legos. In fact, it would be unjust and dangerous if this reverse were to occur. As young lawyers, we understood the principle that reactions are only justified and proper in the presence of actions.
Though, in truth, resorting to violence to keep siblings away from our toys may not being entirely godly, there are examples in the Bible of a necessary cause and effect, particularly of the Gospel, that ought not to be missed. In fact, when it comes to the actions and reactions of the Gospel, namely Christ's working and our responding, a reaction without an understanding or emphasis on the action will not only be incorrect according to true doctrine, but exceedingly harmful to our spiritual state.
Gospel Causality
In his letter, the writer of Hebrews has been developing the case for the inauguration of the new covenant through Christ's priestly work and now concludes his discussion with a summary and corresponding exhortation.
Therefore, brothers, since we have confidence to enter the holy places by the blood of Jesus, by the new and living way that he opened for us through the curtain, that is, through his flesh, and since we have a great priest over the house of God, let us draw near with a true heart in full assurance of faith, with our hearts sprinkled clean from an evil conscience and our bodies washed with pure water. Let us hold the confession of our hope without wavering, for he who promised is faithful. And let us consider how to stir up one another to love and good works, not neglecting to meet together, as is the habit of some, but encouraging one another, and all the more as you see the Day drawing near (Hebrews 10:19-25).
The purpose of the discussion is apparent: it is not mere doctrine that we are to tuck away into our memories, but it is the grounds for our actual day-to-day living. And just as an effect can only be rightly understood in light of the cause, so too our confident responses to the Gospel can only be properly understood in light of Christ's priestly work.
The Priestly Action of Christ
In the first few verses of this passage we are presented with a call to be confident in approaching God. Yet, we do not get far before we are faced with the necessary element for why we can have this confidence: by blood; specifically, by the blood of Jesus. It is clear that the only means by which we can enter the holy places is by this perfect blood; there is no confidence for entering the holy places without it.
As we know from the OT law, with all its order of proceeding for the Levitical priests and its instruction in the architecture of the tabernacle, there were certain rooms that the priests were ordered to minister within: the outer room, called the Holy Place, and the inner room, called the Most Holy Place, or the Holy of Holies (Ex. 26). While the Holy Place was entered daily by the serving priests, the Most Holy Place was only entered once a year, and only by the high priest (Lev. 16; Heb 9:7). Yet, for this task it was not enough to just be the high priest, for there was the clear sense that this high priest must be sinless; no sin can exist in God's presence. What a fearful reality it was that this high priest could die in trying to perform this task! But, since God is gracious, he allowed for this high priest to offer a blood sacrifice to cover his sins and the sins of the people, so that neither he nor the people may die. And so, we see the pattern set that Christ rightly fulfilled.
This use of sacrificial-priestly words has characterized a large portion of the book of Hebrews and often times it can be difficult to understand the true weight which they bear. In our western, modern culture, it is not often that we are faced with some form of priestly work. In some sense, it can be seen as "archaic", something that characterized those older religions that don't hold much weight in our current age of science and technology. Yet, whether we consider it old-fashioned or not, man has required a priest, a mediator, to take care of his sins since the beginning of Creation. Man has required someone else to deal with his sins, someone other than himself, and in the truest sense, someone that is sinless.
Why would this be required of man? Because the problem of sin must be dealt with. Because the "wages of sin is death" (Rom. 6:23), and as characterized as we are by it, we should perish in God's holy presence. Since we are sinful, and the product of sin is death, the logical conclusion is evident: a death is inevitable; blood must be shed. This blood must either be of the one who committed the sin, or, by God's provision, of a pure substitute. And let us not be confused, God is under no obligation to provide for us such a sacrifice, nor such a priest to administer it. Just as a man who has only murdered once is still worthy of death, in the same way are we, having sinned as many times as the stars of the sky or the sands of the sea, worthy of eternal death. Yet, through God's gracious action, we find this man, our sacrifice and our priest, not in the many Levitical priests of old, but in the singular High Priest of our confession, Christ Jesus (1 Tim. 2:5-6)
Though being truly sinless, he offered his blood on the cross to his people, that by His death he may replace the death that they deserve with the eternal riches that he deserved (1 Pet. 2:24). The truth is evident that "without the shedding of blood there is no forgiveness of sins" (Heb. 9:22), and so, his blood was shed that our sins might be forgiven. Verse 22 reminds us of the prophecy in Ezekiel that has been fulfilled by Christ's action:
I will sprinkle clean water on you, and you shall be clean from all your uncleannesses, and from all your idols I will cleanse you. And I will give you a new heart, and a new spirit I will put within you. And I will remove the heart of stone from your flesh and give you a heart of flesh. And I will put my Spirit within you, and cause you to walk in my statutes and be careful to obey my rules (Ezekiel 36:25-27).
Our hearts have been sprinkled clean from our evil minds, and our heart of stone has been traded for a beating heart of flesh. The problem of sin has been resolved through the death of Christ, our great priest who ministers over the house of God.
Confident Reactions: Draw Near, Hold Fast, Stir Up
In light of Christ's perfect, priestly work, our passage outlines the three "Let us" responses we must have. And each confident reaction relates to the three different relationships that characterize the Christian life: our relationship to God, to ourselves, and to others.
Firstly, we are called to draw near with a true heart in full assurance of faith (Heb. 10:22). Our loving Father is prodding us to come near to Him, coaxing us with reminders that, in Christ, we have no sin to be ashamed of, nothing for which we bear any penalty. By Christ's priestly ministering, our hearts have been sprinkled clean from their stoniness, our bodies washed of the filthiness of our sin. We can confidently approach God in worship, for God knows how he made us, that we are only satisfied in Him. We can approach God in prayer when we stumble in sin, knowing that our God delights in our feeble attempts and growths in holiness. God desires us to be near to Him.
Secondly, we are to hold fast the confession of our hope without wavering (Heb. 10:23). This speaks of a remaining faithful until the end, remaining confident in the truths that are known. It is the frequent temptation of the Christian that reminds him of the shame of his sin and encourages him to forget what he knows of the Gospel. Yet, we are to hold fast to Christ, the source of our confession, for what greater motivation could there be than that he who promised is faithful. He is faithful to us until the end, having given us his Spirit as our source of encouragement, our drive for sanctification, and "the guarantee of our inheritance, until we acquire possession of it" (Eph. 1:14).
Lastly, we are to consider how to stir up one another to love and good works (Heb. 10:24). The fellowship of Christians is very important to God, and this is where modern church culture has often missed the mark. Rather than our faith being only something between me and "my personal savior, Jesus Christ," we are commanded to live our lives in the new covenant community that Christ has bought with his blood. Though it is true that we must individually hold fast to the faith we have in Christ, this faith we hold naturally bonds us together into the body of Christ, of which there are many members. And as each member of a body contributes in different ways, we are to encourage and enable each other to succeed in holiness and love. Consider then the emphasis that our text places on the physical meeting of the saints, the close proximity involvement that serves to magnifies Christ and encourages his body. Regular meeting is not simply for those who need others to support them in their faith, while the truly mature can survive on their own; let us not be deceived regarding our own strength. We must embrace our fellow worshiper as we cling to Christ. And let us be increasingly fervent in this mutual encouragement, not only as the Day of Christ's return approaches,but even as our beloved brothers and sisters are daily being carried to the Lord by death.
Confident In Christ
So, why are you able to approach the mighty, fearsome God? Is it because of your good motives? Your outstretched arms in worship? Your being kind and compassionate? Is it because you read your Bible and pray every day? No, it is because of the Lamb's blood that makes us clean from sin and righteous in reputation. Why are you able to remain confident in the things you believe? It is because of your inner boldness of character? Your stubbornness? Your inherent superiority of intellect? No, it is because our Savior's blood stamps our hearts and makes us a temple in which His emboldening Spirit may dwell.
Why are you able to build another up in fellowship and good works? Is it because you are outgoing and extroverted? Is it because you are compassionate and gracious to all peoples? No, it is because the blood of Christ Jesus has brought us into a new community, the kingdom of the beloved Son.
Conclusion
All attempts at approaching God without blood are fatal. All confidence in belief without the blood is pride. All communal service without the blood is virtue signaling self-promotion. Only through the Gospel may we approach our gracious Lord in confidence and worship. Only through the Gospel can we remain confident in our Beautiful Savior in the face of our accusing sins and our opposing world. And only through the Gospel can we rightly minister to each other as fellow members of the new Jerusalem, bought with the precious blood of the Lamb, our Savior and object of eternal worship.
For those of us who have been bought by this blood, who confess that Christ is their one Savior, let us not forget the means by which we have been saved. And for those who have not placed your faith in Christ, tomorrow is not promised, and blood will be required of all sins on the great and terrible Judgment Day. But take heart, because His blood can apply to you today. Receive Christ's free offer of grace and repent of you sinful ways, that you may be forgiven, clothed with his righteousness, and reconciled to God.
Abram Newcomer serves as a member and pastoral resident of Elmira Christian Center.  He graduated with a degree in Physics from Grove City College and currently works as a Development Engineer at Corning Inc.  Abram and his wife Lydia are enjoying marriage, their activities most often including playing cards and reading Tolkien.  He enjoys reading the classics, studying poetry, and listening to a rather strange spectrum of music, from the fugues of Bach to the "what-in-the-world"ness of Jacob Collier. He is commonly comforted by the masculine pastime of tea and chocolate, followed, of course, by going to bed at a reasonable hour. Don't call after 9pm.