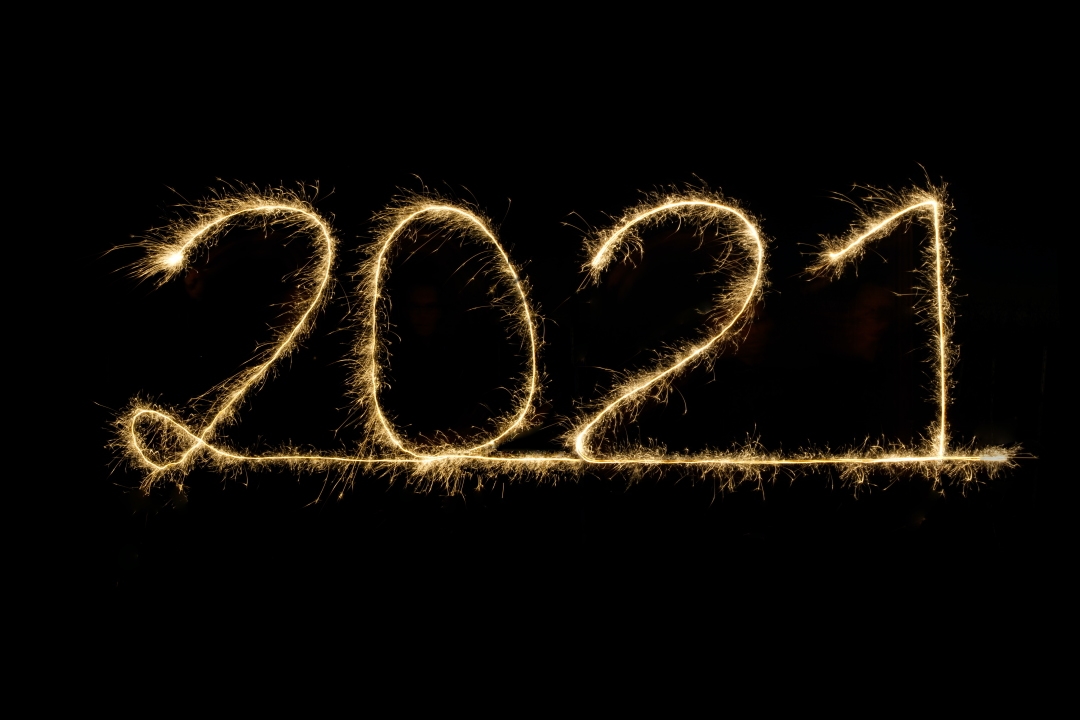 I think it's safe to say that 2020 has been a unique and crazy year. We endured a pandemic, protests, political battles, and a presidential election, all of which have been incredibly contentious and have exposed our nation's divisions and idols. The 24/7 barrage of breaking news, scandals, and fearmongering has certainly taken its toll. Yet while it is easy to point out all the problems with 2020 and focus on all the challenges that await us in 2021, there are a few unchanging truths that we will do well to call to mind as we reflect on this year and look ahead to the next.
The Lord is Good. At the bedrock of our hope is that our God not only is good, but does good. He can't be or do anything but good. We certainly aren't aware of the millions of things that God is constantly and tirelessly doing, but we do know that God is at work in this moment of history, governing, upholding, and reigning over the world, working all things for the good of his people and the glory of his holy name. We know that our God is mighty to save and faithful to his promises for he has sent us his Son and Spirit. Despite the calamities we face, and the weakness of our faith in the midst of the storm, we can cling to the fact that our God is infinitely good and delights to do good to those who fear him.
The Gospel is True. Our world is starving for good news. It seems as though all we ever hear is bad news meant to keep us living in fear and without hope. (Side note: This is one good reason why watching/limiting/ending your social media intake should be something worth considering!). But Christians have no reason to fear because the good news of what God has done in Christ Jesus is true. We can rejoice with confidence that our sin has been nailed to the cross, that we have been forgiven and reconciled to God, and that one day we will experience fullness of joy as we see Jesus face to face. And the resurrection is the proof God has given us of this hope. As one theologian put it:
With the resurrection of Jesus God's new world has begun; in other words, his being raised from the dead is the start, the paradigm case, the foundation, the beginning, of that great setting-right which God will do for the whole cosmos at the end. The risen body of Jesus is the one bit of the physical universe that has already been 'set right'. Jesus is therefore the one through whom everything else will be 'set right' (N.T. Wright, Acts for Everyone, Part 2: Chapters 13-28, 93)
This means that no matter what pandemics we face, or which policies get pushed, or which person becomes president, we know that Jesus Christ is Lord. Whether things improve or get worse, we can rest assured that Jesus is reigning now, that he is making all things new, and that one day, as Tolkien famously put it, "everything sad will come untrue."
The Church is Growing. Because our God is good, and because Jesus Christ is the risen and exalted Lord, this guarantees that his church will grow and flourish. What comforting news to know that Jesus is with us by his Spirit and has promised that the gates of hell cannot and will not prevail against his church! Even if our religious freedoms are stripped away and we join the ranks of our persecuted brothers and sisters, we will not fear, as Martin Luther put it, for "for God hath willed His truth to triumph through us."
Looking Ahead to 2021
In 2020, despite many setbacks because of COVID-19, we were able to continue our sermon series through the book of Acts, provide a resource wall in our lobby, and start a new homeschool co-op in our former school building. Lord willing, there are many exciting things in store for 2021. Here are some of the changes and ministries we will be working on in the coming year.
Sunday Classes Relaunch
Having put several ministries and events on hold this past year, we are excited at the prospect of starting up our Sunday Classes again. This added time spent in the study of God's Word each week is crucial for our growth in godliness and dependence on Christ, and it has been greatly missed. While still observing our church's COVID-19 guidelines, we aim to relaunch both our Line by Line and Kids classes, which will begin at 9:30am each week. Our plan for Line by Line is to finish the Revelation and then move to 1 Corinthians.
Voting on Constitution Changes
In February, at our upcoming annual business meeting, we will be voting on several amendments to our church's Constitution and By-Laws regarding polity. We have been working towards implementing these changes to our church's governance for quite some time now, with the goal of becoming an elder-led congregational church in accordance with Scripture. A successful vote will mark the completion of the major revitalization effort we have experienced over the past several years (praise God!).
2021 Sermons: Finishing Acts, Beginning Romans
Since January 2017, we have been working through Luke's two-volume account of the story of Jesus in our Lord's Day worship gatherings. We began with his Gospel and will have finished the book of Acts in just a few weeks. And now, with the Apostle Paul's ministry fresh in our minds, our next series of sermons will be through his letter to the Romans. This epistle is one of the most beloved and well-known books of the Bible, and for good reason: it is arguably the most comprehensive statement and glorious exposition of the gospel of Jesus Christ. While a monumental, daunting, and humbling task for the preacher of God's Word, it is our prayer and confident expectation that this letter will be life-changing for our church and all who come through our doors.
Sunday Evening Service
A Sunday evening service has been in the works for quite some time now, and we hope that it will finally come to fruition in the near future. This second Lord's Day gathering would complement our morning worship in several ways. Not only will it provide another vital opportunity for our church to sing, to sit under the teaching of God's Word, and to fellowship together, but specifically so that we might further devote ourselves to prayer. The majority of our time together will be spent in prayer for specific needs and in thanksgiving for various testimonies of God's grace, and we hope that many will be able to join us for these services.
A Prayer for 2021
I don't need to claim to be a prophet to know that 2021 will have its challenges. But we have a peace that passes understanding, an invincible hope, and a risen King that will keep us safe through the fiercest droughts and storms. My prayer is that we enter 2021 with our eyes fixed on Christ, our minds contemplating the riches of the gospel, our hearts saturated with Scripture, and our hands busy serving others.
For this reason, because I have heard of your faith in the Lord Jesus and your love toward all the saints, I do not cease to give thanks for you, remembering you in my prayers, that the God of our Lord Jesus Christ, the Father of glory, may give you the Spirit of wisdom and of revelation in the knowledge of him, having the eyes of your hearts enlightened, that you may know what is the hope to which he has called you, what are the riches of his glorious inheritance in the saints, and what is the immeasurable greatness of his power toward us who believe, according to the working of his great might that he worked in Christ when he raised him from the dead and seated him at his right hand in the heavenly places, far above all rule and authority and power and dominion, and above every name that is named, not only in this age but also in the one to come (Eph. 1:15-21)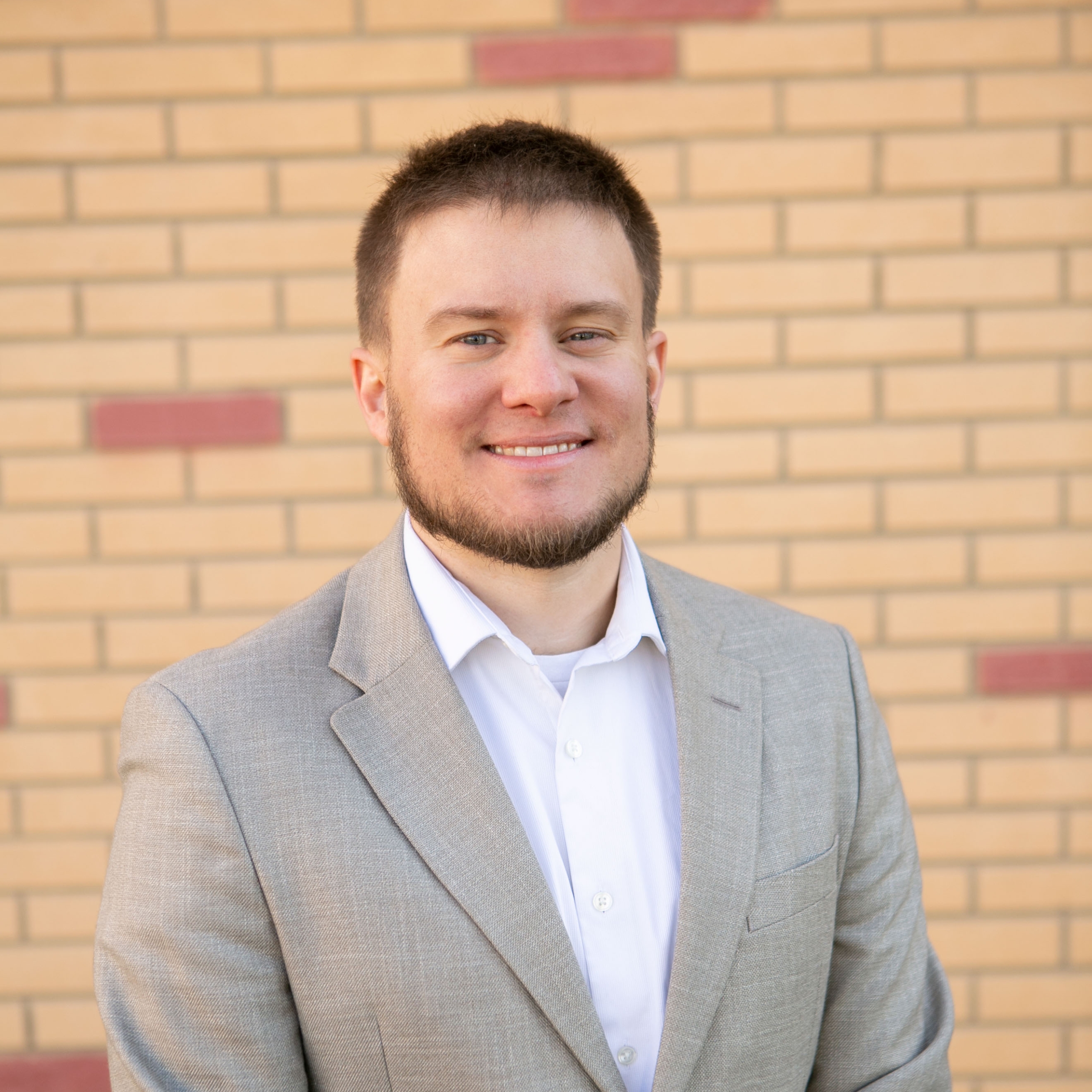 Mitch Bedzyk serves as a pastor Emmanuel Community Church, overseeing music and Sunday Classes. He received his Master of Theological Studies from Midwestern Baptist Theological Seminary and works in IT for the NY Office of Mental Health. He and his wife, Sarah, have five children: Kya, Khalli, Oliver, Amelia, and Micah. In his spare time he enjoys reading, coffee, guitar, being an MLS fanatic and playing fantasy soccer.