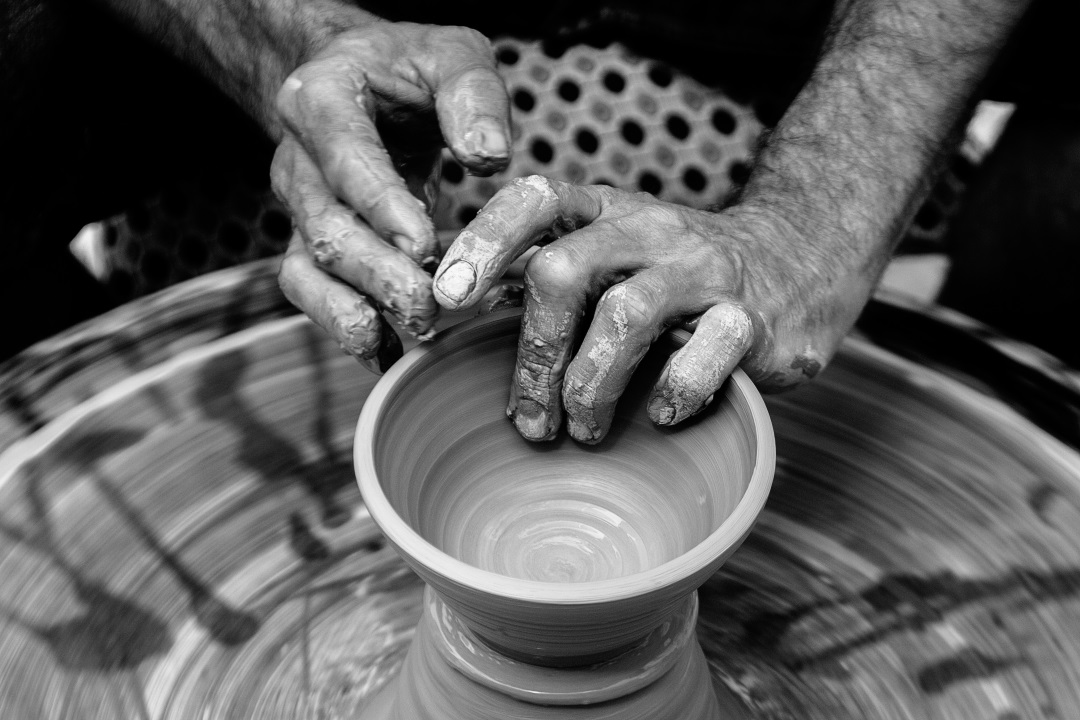 This paper on divine sovereignty was originally submitted for the ECC Pastoral Residency, an eighteen-month training program for men discerning a call to gospel ministry. It has been slightly modified for purposes of this blog.
---
Early in my life, as any child, I was one to question many things. I questioned the way a sport was to be played, the concept of obedience towards another, and ways I could still get what I wanted without getting into trouble. As children, our natural instinct is to test one who has been placed in authority over us. Obeying our parents as long as it coincides with our personal desire, in essence, is selfish. Once we are told "No," we become frustrated, angry, and even rebellious. As Christians, who now have the truth of God's word before us, we know that this is a product of sin and our fallen nature.
The questioning of and submission to authority correlates with the sovereignty of God. Whether we are fully conscious of it or not, as Christians we can often have a "power struggle" with God and what He commands for our lives. When we as a church have a proper understanding of God's sovereignty, it will reshape the way we look at God, the world, and our daily living.
Sovereignty: God is Sitting on the Throne
Scripture consistently affirms that the triune God rules and reigns as king and exercises dominion over all things (Exod. 15:18; Pss. 47; 93; 96:10; 97; 99:1-5; 146:10; Prov. 16:33; 21:1; Isa. 24:23; 52:7; Dan. 4:34-35; 5:21-28; 6:26; Matt. 10:29-31). This is not a god who like a watchmaker, puts the "gears" of time and space into motion and then hopes that everything will run like He wants. This is not a god that begs and pleas with mankind, whose hands are tied if none obey. As Packer puts it, "God's dominion is total: he wills as he chooses and carries out all that he wills, and none can stay his hand or thwart his plans" (Concise Theology, 33).
However, it is important to note that this in no way excuses mankind from the sin they commit. It is evident throughout Scripture that we see God's hand moving, his Spirit transforming and hardening. We also see mankind being held accountable for their actions. Yet, mysteriously, it is not God forcing man to sin or creating us to sin. More so, it is God allowing man to be given over to their desires and to sin against Him. Packer, through humility and honesty explains that, "the fact of free agency confronts us with mystery, inasmuch as God's control over our free, self-determined activities is as complete as it is over anything else, and how this can be we do not know" (Concise Theology, 34).
Our Good, His Glory
With this powerful understanding of God's sovereignty, Christians know that whatever God does, it is done for His glory and our good. This assuring, relieving, and beautiful truth is written in Romans 8:
28 And we know that for those who love God all things work together for good, for those who are called according to his purpose. For those whom he foreknew he also predestined to be conformed to the image of his Son, in order that he might be the firstborn among many brothers. And those whom he predestined he also called, and those whom he called he also justified, and those whom he justified he also glorified.
Be encouraged by this truth, brothers and sisters in Christ. Take heart and know that our God is on the throne. We can trust and obey him, for his ways are perfect. We can rest, knowing he is not only sovereign but good. He is not overwhelmed with our burdens, dismayed when we succumb to unbelief, or angered by our failure to delight in Him. We can come to him as a child (Matt. 18), asking Him for wisdom (James 1), not relying on our own understanding, but letting Him direct us (Prov. 3:5-6). We can take ownership of our sin (Rom. 3:23; 1 John 1:10), realizing we have the Holy Spirit who is transforming us daily (Rom. 6:10-11; 2 Cor. 3:18) and that as we confess our sins to Him, He will forgive us (1 John 1:9).
Let us live in a way that shows God is on the throne of our heart, not as children testing His limits, but as those who trust him and desire to bring glory to His name through all we do.
David Cook serves as a member, usher, and pastoral resident of Elmira Christian Center. He is currently working and going to school for his Bachelors in Criminal justice. His desire is to serve the church and to be a faithful steward with all he has been given. He enjoys playing sports, reading and outdoor activities.