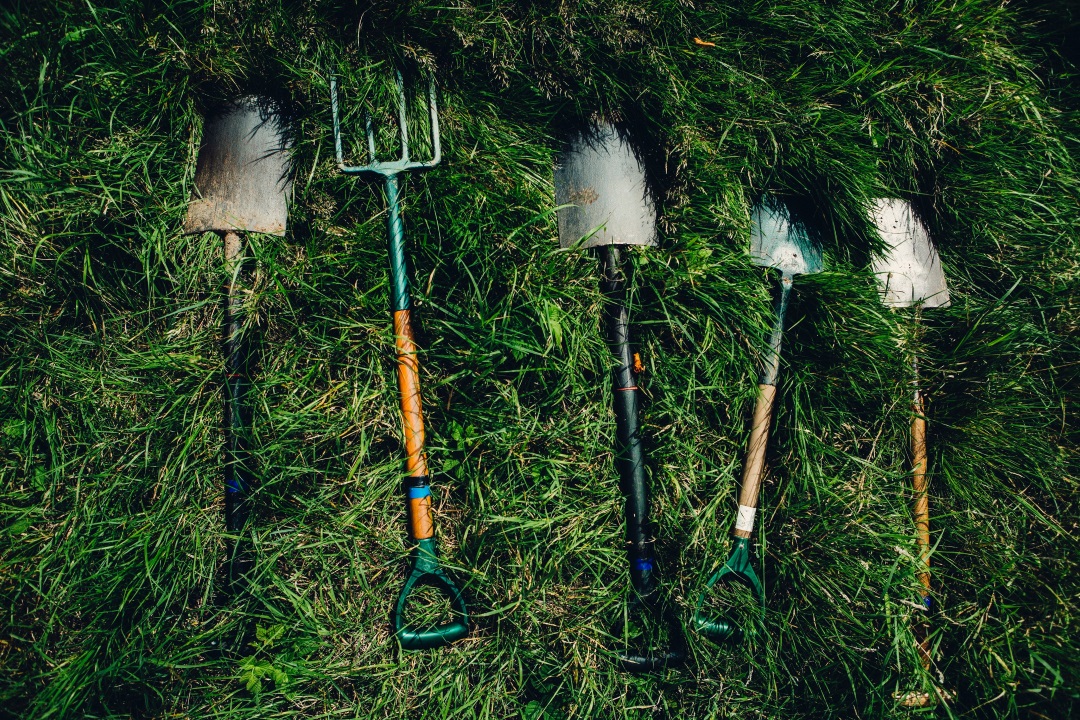 This paper on the role of works in the Christian life was originally submitted for the ECC Pastoral Residency, an eighteen-month training program for men discerning a call to gospel ministry. It has been slightly modified for purposes of this blog.
---
Works refer to the things that we "do" as a Christian. This is in complement (or contrast) to faith, which is what we believe. It is vital for the Christian to understand the relationship between faith and works; their similarities and differences, where they overlap in the practicality of our faith, and how to understand them correctly in our theology.
Salvation by Grace Through Faith
Good works apart from faith are required, but not saving. A Christian cannot be justified by good deeds alone. Justification can only come through faith alone (sola fide) in Christ alone. This doctrine is clearly shown in Ephesians 2:8-9, where Paul writes: "For by grace you have been saved through faith. And this is not your own doing; it is the gift of God, not a result of works, so that no one may boast."
Apart from faith in Christ, our charity and philanthropy cannot save anyone from the guilt of sin and wrath of God. James 2:10 reminds us that "Whoever keeps the whole law but fails in one point has become accountable for all of it." Isaiah 64:6 says "all our righteous deeds are like a polluted garment." We need a foreign righteousness, a righteousness outside of us to be acceptable before God, and we find it in Christ alone.
Works as Proof of Salvation Through Faith
So what role do good works play in our salvation and in our life as a Christian? First, works are the visible proof that we have been saved faith alone. The book of James is an incredible resource and authority for this doctrine. Rather than contradict Paul, James explains what true saving faith looks like as it is lived out. In chapter 2, James lays out an extended case for faith proved by our actions:
"What good is it, my brothers, if someone says he has faith but does not have works? Can that faith save him? If a brother or sister is poorly clothed and lacking in daily food, and one of you says to them, "Go in peace, be warmed and filled," without giving them the things needed for the body, what good is that? So also faith by itself, if it does not have works, is dead.

But someone will say, "You have faith and I have works." Show me your faith apart from your works, and I will show you my faith by my works. You believe that God is one; you do well. Even the demons believe—and shudder! Do you want to be shown, you foolish person, that faith apart from works is useless? Was not Abraham our father justified by works when he offered up his son Isaac on the altar? You see that faith was active along with his works, and faith was completed by his works; and the Scripture was fulfilled that says, "Abraham believed God, and it was counted to him as righteousness"—and he was called a friend of God. You see that a person is justified by works and not by faith alone. And in the same way was not also Rahab the prostitute justified by works when she received the messengers and sent them out by another way? For as the body apart from the spirit is dead, so also faith apart from works is dead." (James 2:12-26, emphasis added)
In this passage, we see James taking a hard stance against lazy faith. Saving faith does not repent and then hide in a hole to preserve or ensure salvation. For our faith to be made alive, we must be showing it by our good works. A heart that has been regenerated and indwelt by the Holy Spirit inevitably results in a love for God and neighbor.
Works as a Tool for Witness
Second, works are a tool for witnessing to the Gospel. Matthew 5:14-16 illustrates how our lives are to be a light to a dark world:
You are the light of the world. A city set on a hill cannot be hidden. Nor do people light a lamp and put it under a basket, but on a stand, and it gives light to all in the house. In the same way, let your light shine before others, so that they may see your good works and give glory to your Father who is in heaven.
Don Carson explains provides a helpful explanation of the reference to light here:
"What is this light by which Jesus's disciples lighten a dark world? In this context, we read of neither personal confrontation nor ecclesiastical pronouncement. Rather, the light is the "good deeds" performed by Jesus's followers—performed in such a way that at least some men recognize these followers of Jesus as sons of God, and come to praise this Father whose sons they are."
Our good deeds are a proclamation to the world that we are filled with the saving grace and love of Christ. Why would the world want to believe in Christ if our faith permitted us to stand silently while the world perished around us? We are to be a witness to the glorious Gospel of Christ through our good works.
Our Joyful Duty and Privilege
We are not saved by our good works but by the finished work of the risen and exalted Lord Jesus Christ. However, it is the joyful duty and privilege of the Christian to perform good works in worship and witness of our God. Our works show us to be regenerate Christ-followers, encourage our fellow believers to do the same, and invite our unregenerate neighbors to know the salvation found in Christ.
Ryan Andryshak serves as a member, pastoral resident, and funk worship drummer for Elmira Christian Center. He has an Associate's Degree in Biblical Theology and has served as a youth pastor. He works as an IT Analyst for F.M. Howell & Company. Ryan and his wife Jolie have 3 children; Cadence Abigail, Titus "Jack" Jackson, and Linik Daniel, and have recently become foster parents. Ryan enjoys listening to Vulfpeck, has a board game collection that has been clinically diagnosed as "hoarder-ish", and is on his 13th re-watch of The Office.