Every Sunday morning at 9:30am we offer age-specific classes, for those who desire to grow in their faith and study God's Word. These classes cover a variety of topics, both theological and practical, and are open to all.
ECC Kids
We currently have classes for Toddlers (ages 2-3), Preschoolers (ages 4-5), Elementary (grades 1-5), and Middle School (grades 6-8). Toddlers, Preschoolers, and Middle school classes are located upstairs in our main hallway, while our Elementary class meets in our downstairs hallway. Currently, these age groups are using The Gospel Project—a Christ-centered, chronological Bible study curriculum for all ages. In addition to weekly Bible lessons, there are several resources for parents to utilize throughout the week to reinforce the truths being taught to their children.
Your child's safety is of great importance to us. To this end, we provide a secure check-in service for all children participating in these ministries. (We also require background checks for our volunteers, and our building is under video surveillance.)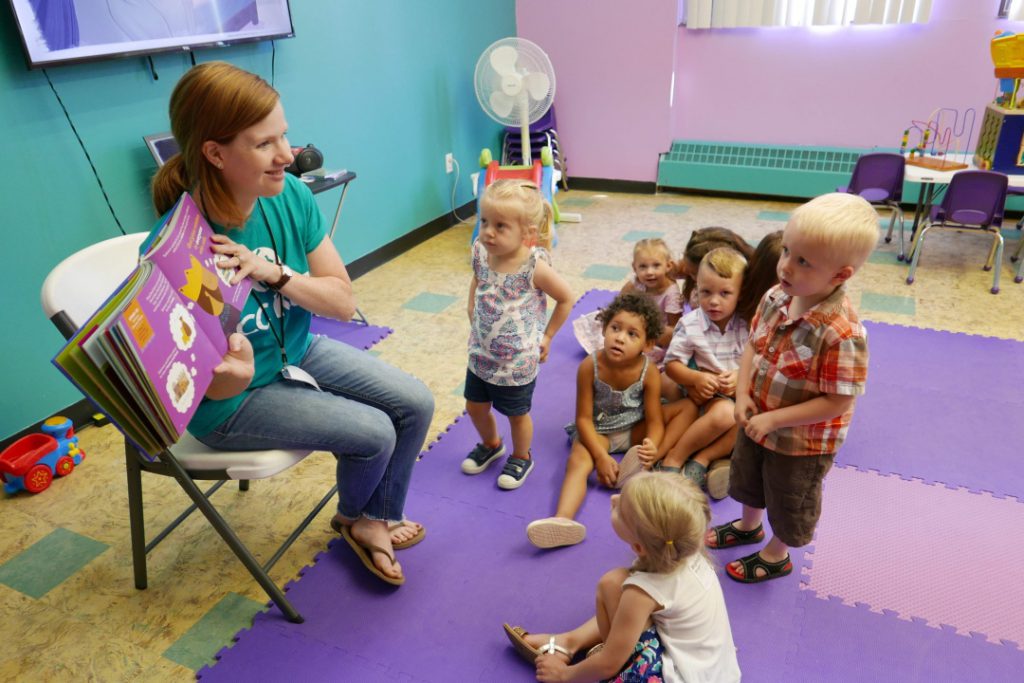 Line by Line
This class for teens and adults is an in-depth, verse-by-verse study of Scripture specifically designed to help every disciple of Jesus Christ learn how to read, study, and understand the Bible for themselves. Each week we work our way through a passage of Scripture in order to discover its rich and everlasting truths together. Ultimately, you will gain confidence that the Bible truly is the word of God as we come to see his glory shining throughout its pages, line by line. This class meets in our lower auditorium and is currently going through the Gospel of Mark.