Since 1944, Emmanuel Community Church (ECC) has continued to see God's faithfulness and grace as we have labored in Elmira, NY to preach and make disciples of Lord Jesus Christ.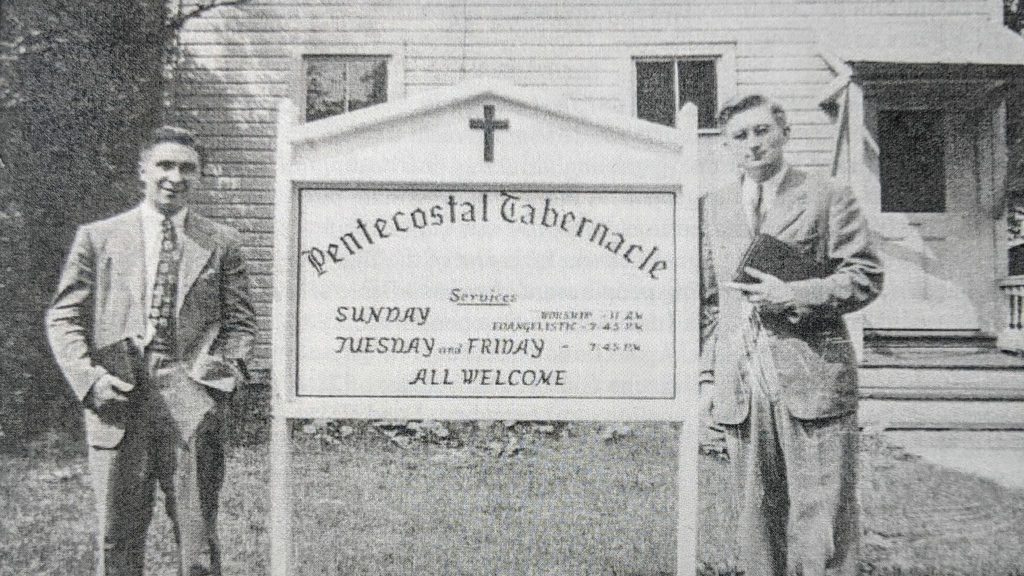 Pentecostal Tabernacle (1944-1986)
Our church was founded on August 18, 1944, in Elmira, New York by "Brother" John Bedzyk.  His vision for the church was simply to preach the gospel, "win souls," and make disciples in the community and the surrounding cities. The first service of the church, originally called the Pentecostal Tabernacle, was held in a shirt factory on Henry St.
Elmira Christian Center (1987-2021)
Thanks to God's grace and faithfulness, the church flourished and eventually moved to its current location on East Miller Street in Elmira on February 18, 1951 to accommodate the growth. In August of 1957 construction was completed on an addition to the church which increased seating capacity, classrooms, and office space. In 1987 the name of the church was changed to Elmira Christian Center. During this time, ECC also started a K-12 Christian school and operated a large bus ministry, bringing hundreds of kids to church every week.
After shepherding for almost sixty years, Brother John died in 2004. Over the next ten years the church was led by several pastors who helped ECC remain a gospel witness in the area: Belvy White, Brian Harris, and David Cook. In 2014, during the summer of our church's 70th anniversary, Dave Leandre became the lead pastor. Soon after, Brother John's grandson, Matt Bedzyk, joined the pastoral staff to assist in the teaching, discipleship, and gathered worship of ECC. It was at this time that the church began to undergo a major revitalization process, adopting a revised Statement of Faith and reforming our ministry practices. On July 15th, 2018, Matt Bedzyk was called to be the lead pastor of ECC after Dave Leandre accepted a call from a church in the Pacific Northwest in need of a lead pastor.
Emmanuel Community Church (2021-Present)
On February 23, 2021 the covenant membership of ECC voted to accept several significant revisions to the church's Constitution and By-Laws. This historic vote marked the completion of a major revitalization effort that began in 2014 to renew and reform our local church by applying biblical priorities to its life, polity, and ministry. These revisions included clarifications to the Statement of Faith, the establishment of a plurality of Elders distinct from the Deacons, and changing the name of the church to "Emmanuel Community Church." With the approval of the changes to our Constitution and By-Laws, we completed the transition from a church steeped in Pentecostal revivalism with a business-model polity to have become a Reformed, baptistic, elder-led congregational church.
Throughout the existence of our church we have seen God's faithfulness at every step along the way and have experienced much gospel fruit, all to the praise and glory of our triune God. Join us as we continue to preach the gospel, make disciples, and change our community!