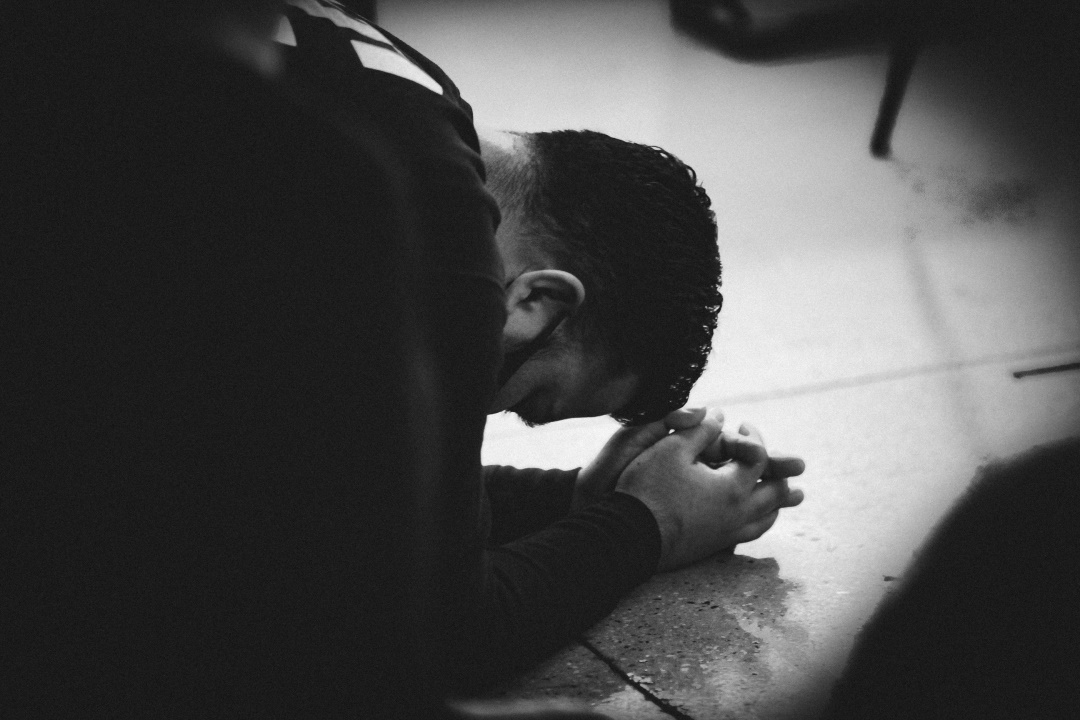 I feel ashamed to share this, but I have always struggled to have a "vibrant prayer life." I've been a Christian for 29 years, a pastor for 7 years, and my prayer life hasn't seemed to improve much. I don't even want to call it a "prayer life." For one, that phrase is really weird to new and non-believers, and two, it suggests a connection between prayer and life that I have heard about from others but have rarely experienced personally. Is "prayer life" supposed to be a life of prayer, or maybe prayers that are full of life (not dead, empty prayers)? Either way, I can't honestly say that it describes the way I have perceived and practiced prayer.
I pray for:
meals
people who are hurting or in need
help finding my keys
patience as a husband and a father
clarity and direction in preparing sermons and dealing with church issues
forgiveness
things to work out favorably in my life
my kids at bedtime
Frankly, I forget to pray quite often.
Sometimes, I get angry with my children for being uncooperative while trying to get ready for bed; so I do not feel loving toward them, and I don't want to pray with them. But love isn't a feeling, it's a choice; and I know I am supposed to raise my children in the fear and instruction of the Lord, so I reluctantly and bitterly choose to pray with them anyways. Perhaps this is too honest for you to hear and you're clutching your pearls in judgment and disapproval. If so, I ask you to extend grace to me despite my struggles with spiritual disciplines and loving others; the same grace God gives to you despite your self-righteousness. I imagine that most people reading this, though, feel a sense of relief to know that they're not alone in this frustrating, shameful, dissatisfying, and confusing reality.
I am not content to pray like this; I never have been. But I didn't really know how to fix it. I feel really "immature" when I think about the way I pray. (Maybe that's really mature for me to be able to say that?) I have tried numerous tips, tricks, ideas, and techniques over the years…
| | |
| --- | --- |
| From… | To… |
| A.C.T.S. (adoration, confession, thanksgiving, supplication) | P.U.S.H. (pray until something happens) |
| The Lord's Prayer | The Prayer of Jabez |
| Sporadic on-going conversation with God throughout the day | 24-hour prayer vigils |
| lying prostrate | "lifting holy hands" |
| highfalutin spiritualized word-smithery | childish babblings |
| spontaneous prayers | written prayers |
| prayer lists and prayer journals | praying for anything that pops in my head |
| silent prayer | public prayer |
| a literal prayer closet | praying while I enjoy the wonders of God's creation |
| praying the Psalms | praying the Apostle Paul's prayers |
| name-it-and-claim-it (exercising my rights as a blood-bought child of the King) | just accepting that God is going to do whatever He wants to do, so don't bother praying… just try to align my expectations and desires with whatever God causes or allows in my life at the time. |
Reasons We Must Pray
I know this might sound blasphemous, but I get tired of asking God for things. I feel like I just use Him sometimes. I have been really disillusioned with prayer and all the formulas and antics that people come up with to make it more "powerful" or "passionate" or "effective" or "satisfying." Don't get me wrong, I am still committed to praying. I'm just sick of the gimmicks and false-assurances, and the shame that suffocates me because I must not be doing it "right" if I think and feel and act this way. So why am I still committed to praying – right??
First, Jesus prayed – even though He was God in the flesh (Mark 1:35; Luke 5:16; Matt 11:25-26; Matt 26:39; Luke 22:32; John 17:1-25)! I want to be like Jesus, and if He thought it was necessary to pray, then I need to pray – whether I feel like it or not.
Second, we are commanded in Scripture to pray (Eph 6:18; Luke 18:1; 1 Tim 2:1; Matt 5:44; Phil 4:6-7; 1 Thes 5:16-18; Rom 12:12; Matt 26:41). Loving God means keeping His commandments (1 John 5:3).
Third, I'll quote from a devotional from Ligonier Ministries:
God gloriously brings about His eternal decrees through the prayers of His people. Prayer changes people and events (James 5:17–18) and stirs the hearts of God's people (Luke 18:2–6; 22:44). Prayer never changes God's mind, but it plays an important part in His providential plan for His creation (James 5:16).
Prayer is a means that God uses to accomplish His will. Somehow (it truly is mysterious to me), God's will is being done by and/or as I pray in agreement with His will.
Fourth, prayer is necessary to strengthen our relationship with God. Non-Christians will even attest that unity and synchronization of motion or thought or creativity creates a sense of intimacy with the people involved. This is just a dynamic of how God created His world to work. Harmony requires relationship while it also strengthens it. I am committed to praying because it changes my attitude and affections; prayer aligns my desires and perspective with God's Word and God's ways and God's world. When I pray biblically, my heart synchronizes with God's heart and I share in the fellowship of the triune God! When I pray with another believer, we live in truth and there is oneness and intimacy with Christ and one another (1 John 1:6-7; John 17:20-21).
The fourth reason sounds wonderful, but I know many Christians who have only experienced such an encounter a handful of times. I usually don't get a sense of transcending to the heavens in rapturous joy and oneness with Christ when I pray. Something always seems to get in the way.
Barriers to Prayer
I rarely approached God in prayer feeling relaxed and unhurried. I would usually be rushed for time, driving somewhere, praying for a meal, or falling asleep. Besides time-constraints, some other barriers to prayer included: guilt, pride, selfish ambition, social awkwardness, being angry at God, laziness, feeling overwhelmed, being unsure about where to start or what to ask for, doubting myself, doubting God, and having messed-up priorities. (Maybe you can relate?) It's hard to feel "one with Christ" with all that going on in my head and heart.
Pray to Seek God's Face Instead of His Hands
Much of the insights I have shared with you have actually been prompted by a book I had to read for one of my counseling courses recently: PAPA Prayer by Larry Crabb. I know, the title might sound a little too "fluffy" or sentimental, but it is the most helpful book on prayer that I have ever read. It doesn't encourage you to pray to "Daddy God" or anything weird like that, but the author does share about the special relationship he had with his own father (whom he called "Papa") and how that influences his understanding of prayer. After all, Jesus doesn't instruct is to pray to "our God who is in Heaven" but to "our Father who is in Heaven." That's an important distinction.
"PAPA" is actually an acronym describing a relational way to approach God in truth, humility, and devotion – something underpinning the examples of prayer we find throughout Scripture, including the Lord's Prayer and the prayers written by the Apostle Paul. Below are some quotes from of the book that will provide a brief explanation of the heart behind the PAPA prayer. I strongly encourage you to read/listen to the book for yourself. (It only takes 3.5 hours to listen to the audiobook at normal speed.)
P = Present myself to God.
Before I make any requests, I reflect on what's going on in me at that moment. That doesn't come naturally.
I told God what I was thinking/feeling in that moment. He didn't learn anything He didn't already know… but we were relating as friends.
A = Attend to whatever I am experiencing that I think might be God.
Am I aware of His presence? Do I see Him as my sovereign Lord before whom I have no rights, only mercy-granted privileges? Or do I regard God as a cosmic vending machine with buttons I can press to get whatever I want?
My one rule is never to pretend… and I do my best not to use religious language.
P = Purge myself of anything that blocks my relationship with God.
Purging, as I see it, means more than just telling God what I see is going on in me that might be dulling my experience of Him. But it means less than getting rid of it. I can't do that.
When I see [my idolatry] for what it is… I bow before God in brokenness – which is the proper position for listening.
A = Approach God by acknowledging that He is my greatest good.
The first three parts of the prayer (presenting, attending, and purging) free me to tell God I really do want Him to be first in my life.
I want to trust Him with my satisfaction by devoting my life to His pleasure.
Everything I want besides God is a second thing, legitimate in its place but an idol if it climbs into a higher place than God and His glory. (pp. 64-67)
In the end, the goal of our prayers should be to get more of God rather than getting more from God (p. 71).
Some of the things I most appreciate about the book are that it is written in a relatable, conversational tone; that it isn't a formula or a fad; that it is God-centered and not man-centered; that it is written by a renowned Biblical counselor who worked with hundreds of clients who struggled with how/when/what/why to pray; and that it brought me to a place of brokenness and humility that caused me to reassess my priorities and the way I pray.
I'm not claiming that this book "changed my life" and I'm not guaranteeing that it will "completely transform your understanding of prayer." It did impact me profoundly, though, and it clarified things and encouraged me to pray in ways that other people, books, programs, and "products" never did. I pray that you have a similar experience.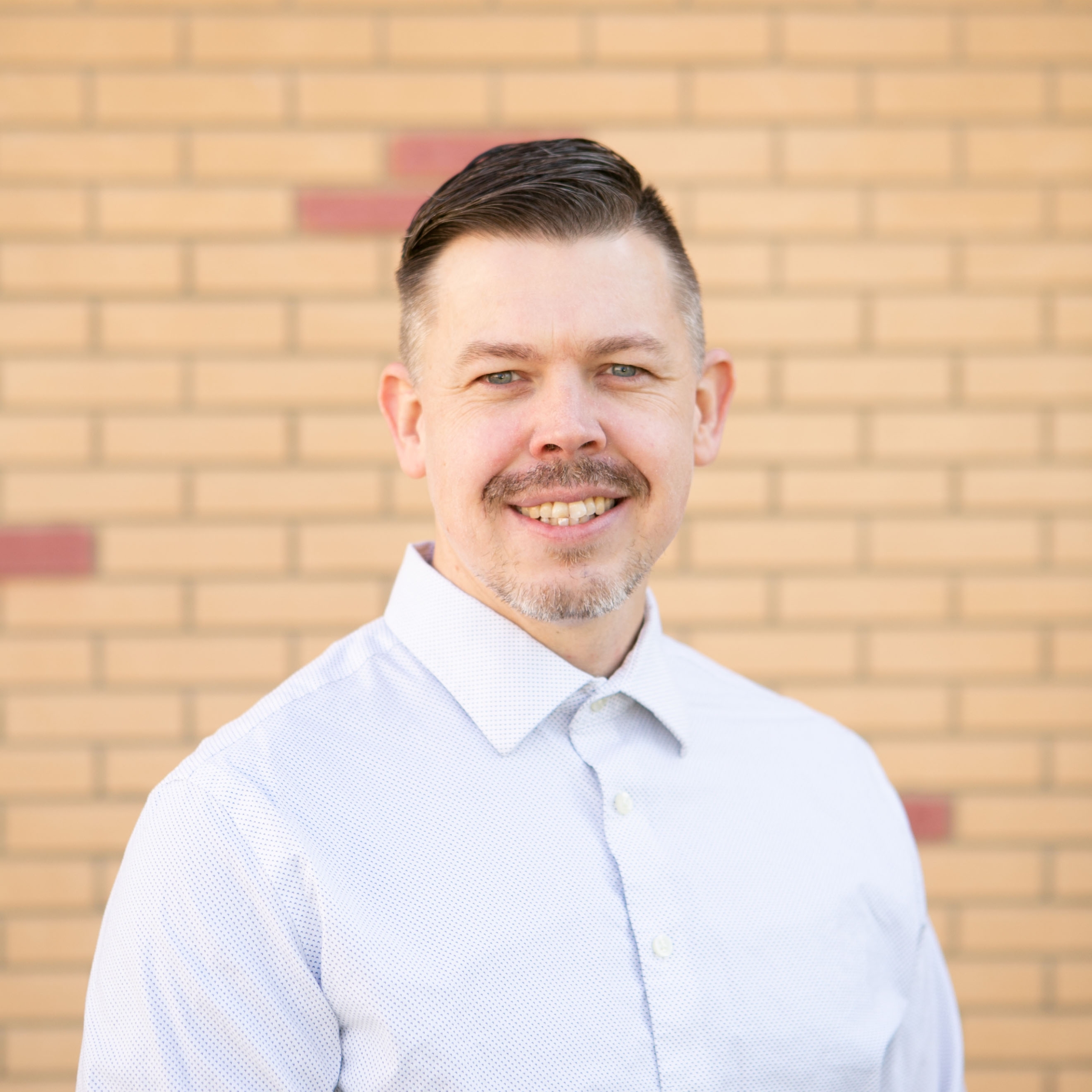 Joel serves as a pastor at Emmanuel Community Church, overseeing family ministries. He has degrees in Child Development (Mental Health) and Counseling Psychology and is currently pursuing a graduate degree in Clinical Mental Health Counseling. Joel works part-time at the church and part-time as an addictions counselor and Family Care Coordinator at Bradford Recovery Center (a residential drug and alcohol treatment center). Joel and Gina have been married 11 years and they have five children: Ava (10), Jude (8), Josiah (6), Malachi (5), and Kira (2). He loves being outdoors, playing volleyball and soccer, learning about philosophy and theology, and is a shameless chocoholic.