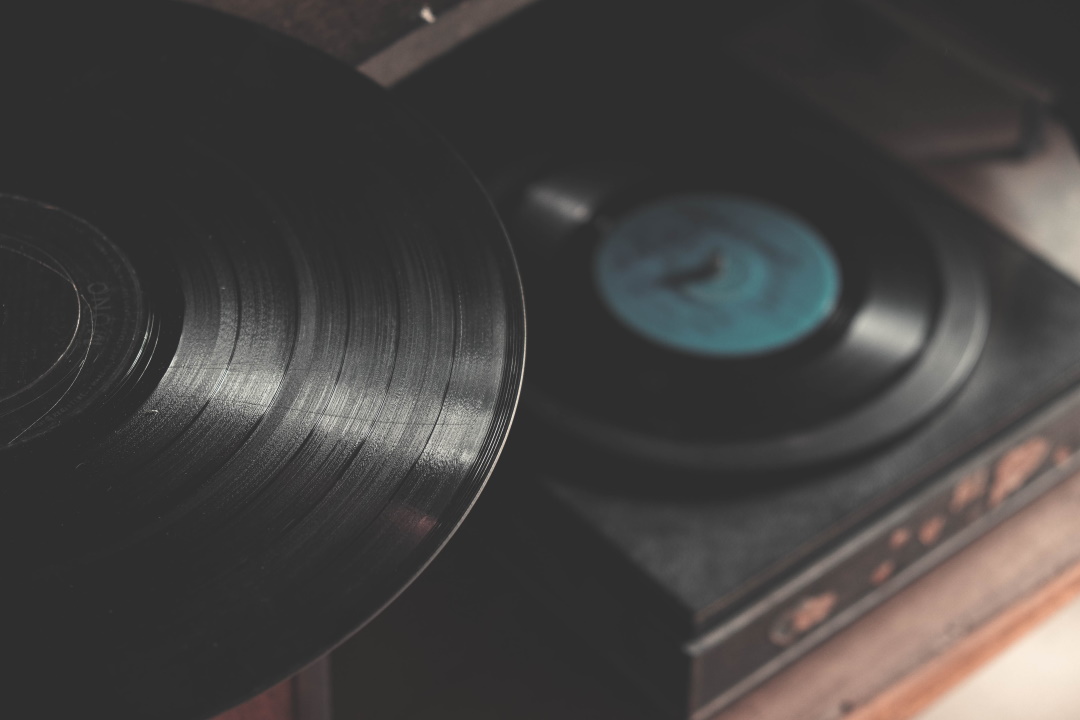 Over the past several years, the Christian church has been blessed with an abundance of good music; some might even say an overabundance. New songs are being written and recorded for corporate worship just about daily, and there are Christian artists covering almost every musical genre out there—not to mention the fact that music is more accessible today than it ever has been throughout all history. As a result, it can often feel overwhelming trying to keep up with the latest artists or discovering new albums to enjoy with your family that are both theologically sound and musically satisfying.
Here are a few albums that my wife and I recommend for both personal edification and family worship. We enjoy listening (as well as singing and dancing ) to a wide variety of music in our home, but these are the songs that have been on rotation when it comes to corporate worship and general Christian music. We hope this list helps provide you with direction and good alternatives to some of the other religious music options out there.
Corporate Worship
CityAlight, Yet Not I.
CityAlight sets biblically-rich lyrics and memorable melodies to beautiful music with excellence. Their compositions include both original hymns and modern worship songs with a contemporary arrangement, all of which are perfectly suited for congregational singing. The title track of this album, "Yet Not I, But Through Christ In Me," might just be your new favorite worship song. Check out their other albums as well: Yours Alone and Only a Holy God. (Hint: Our church will be singing more of their music in the months and years ahead, Lord willing, so start learning them!)
---
His Mercy Is More: The Hymns of Matt Boswell and Matt Papa
Matt Boswell and Matt Papa have written many beloved hymns such as "Come Behold the Wondrous Mystery," "How Rich a Treasure We Possess," and "Christ the Sure and Steady Anchor." Their songs have been a tremendous blessing to our church over the past few years, and this album is a compilation of some of their best. In particular, the creative choices and musical arrangements of each song on this album are simply wonderful. I highly recommend the other albums released by these guys individually, as well as the books and blogs they each have written.
---
Sovereign Grace Music, 30: Three Decades of Songs for the Church
Sovereign Grace Music serves local churches with songs that are theologically-driven and gospel-rich. This album includes some of their greatest hits, including "All I Have is Christ," "Behold Our God," and "Now Why This Fear." Each song was recorded by a different artist and the production quality is excellent. Check out their Christmas album, "Prepare Him Room," and their great kids albums: "Listen Up!" and "The Ology." For those of a more church-choir and gospel-music persuasion, check out their collaboration with The Shiloh Church Choir, "Behold Our God."
---
Keith and Kristyn Getty, Sing! Psalms Ancient and Modern
The Getty's are arguably the most successful modern hymn writers of the twenty-first century. Their songs teach Christian doctrine across the genres of traditional, classical, folk and contemporary composition, and are sung all over the world. Recorded live at the Sing! 2018 National Conference in Nashville, TN with several special guests, this album contains a variety of new and old hymns inspired by the Psalms. Our church will be singing a couple of these songs in the near future.
---
General Christian Music
Andrew Peterson, Resurrection Letters
Peterson is an accomplished recording artist, folk singer/songwriter, producer, filmmaker, publisher, and award-winning author. His lyrics are saturated with biblical themes and imagery, and his music is soul-stirring. Resurrection Letters is a three-album concept, beginning with a prologue that contemplates Christ's death, and moves into Volumes 1 and 2 which explore Christ's exaltation and the implications of the resurrection for our lives, respectively.
---
Timothy Brindle, The Unfolding
While the Christian hip-hop genre has been growing in popularity in recent years, few artists exalt the Lord Jesus Christ lyrically like Timothy Brindle. This album provides a survey of redemptive history in order to see how the various themes of the Bible connect to the person and work of Jesus Christ. This is biblical theology at its finest (Note: Brindle, as a Presbyterian, is convinced of infant baptism and alludes to the practice in one line of this album. However, the other 99.99% of this 100 minute masterpiece is simply brilliant!)
---
Psallos, Hebrews
Psallos is a team of Christian artists and singers, ministers and musicians, thinkers and theologians, led by composer Cody Curtis. What they have achieved on this album is a systematic musical adaptation of an entire New Testament epistle. In other words, this is not simply the text of Hebrews with nice music behind it; this is the use of music to "exegete" the text in an imaginative way. Psallos uses the musical tools of melody, tempo, rhythm, style, and lyrics to convey the truths of the book of Hebrews. The result is breathtaking, symphonic, and theological masterpiece.
---
The Rizers, Rise Up!
The Rizers (short for "memorizers") is a band that sings Scripture verses in the form of upbeat, kid-friendly music. Scripture memory is a vital spiritual discipline for all believers, and music is one of the most powerful tools to use to that end. However, whereas most memory-verse songs for children are rather corny and unimaginative, these songs are well-written, catchy, and incredibly fun to sing. Several music videos are available online as well.