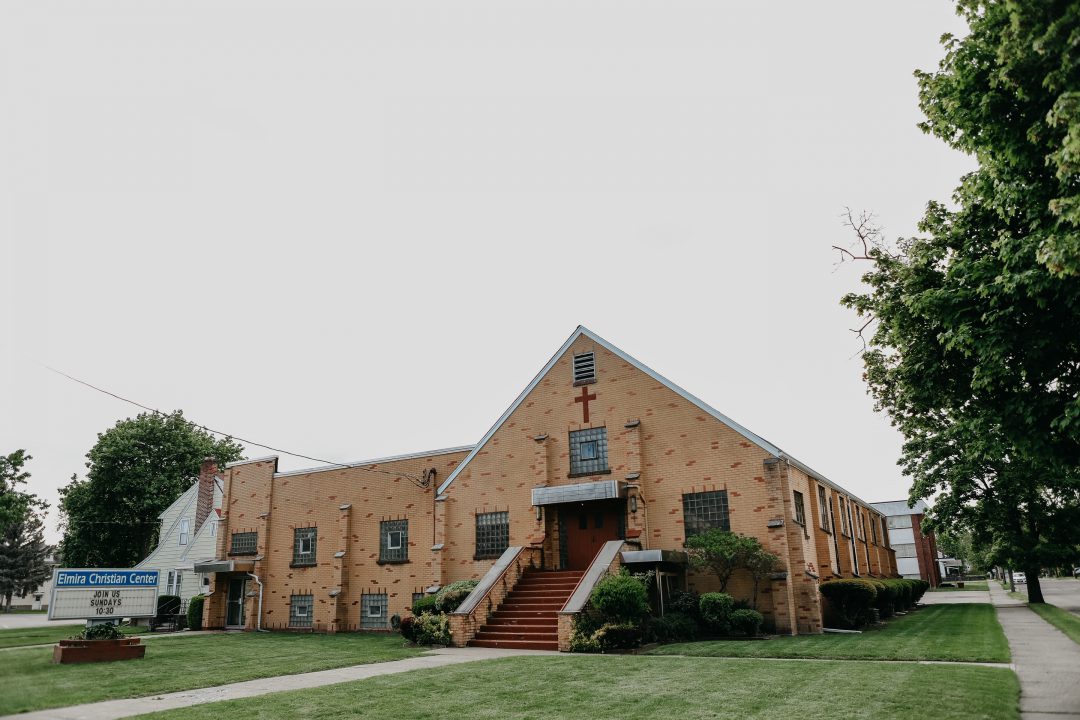 On February 23, 2021 the covenant membership of ECC voted to accept several significant revisions to the church's Constitution and By-Laws. This historic vote marks the completion of a major revitalization effort that began in 2014 to renew and reform our local church by applying biblical priorities to its life, polity, and ministry. These revisions included clarifications to the Statement of Faith, the establishment of a plurality of Elders distinct from the Deacons, and changing the name of the church to "Emmanuel Community Church."
In addition to, and as a result of, these changes, the church voted to reaffirm our current Deacons (Ryan Andrews, Kip Fortier, Glenn Newcomer, and Ron Tryon) as well as affirm three nominees to the office of Elder (i.e., Pastor): Keith Ryoo, Joel Traylor, and Mitch Bedzyk.
Summary of the Changes
Here is a summary and brief explanation of the changes proposed by the leadership and affirmed by the congregation of ECC. For those interested, we have made our church's Constitution and By-Laws are available to read as well.
A Plurality of Elders Established
The most significant change to our Constitution and By-Laws was the establishment of a plurality of Elders that is distinct from a Board of Deacons in order for ECC to become an elder-led congregational church.
Historically, our church has subscribed to somewhat of a mix between congregational and episcopal polities. In practice, we followed a business model of church governance, where the pastor is seen as the president/CEO of the corporation, the deacon board as the board of trustees, the members as the shareholders/loyal customers, and any visitors as potential customers! The problem is that this business-model form of governance —which has become standard in many contemporary churches today—is far from the most healthy polity in view of such passages as Ephesians 4:11-16. This has led to many viewing the pastor as the only one responsible for the work of ministry, as well as our church board members having to serve in both deacon and pastoral roles.
To address this issue, and clarify the roles of our leadership, we amended our Constitution and By-Laws to allow for a plurality of Elders, both paid and unpaid. These are the men responsible for the ministry of the word and prayer, shepherding the flock, and the oversight of church's spiritual well-being. While the responsibilities may vary between staff and lay Elders, they are all to be viewed and respected equally as pastors; in terms of formal authority, there is no distinction between them. In addition, we clarified that Deacons are to support the ministry of the Elders by caring for the physical needs of its members and facilities, and working to maintain the unity of the church.
Statement of Faith Revised
The approved amendments to our constitution also consisted of several revisions to our Statement of Faith. These changes were only clarifications—either expanding, condensing, or rearranging what we already believe. For example:
We clarified our statement on The Triune God to be more robust and added a statement on Creation and Providence in order to reflect our theological and confessional convictions.
We expanded our statement on The Church and its Mission to include the following: "A visible church of Christ is a local congregation of baptized believers associated by covenant in the fellowship of the gospel, that observes the ordinances of Christ, and whose only scriptural officers are Elders and Deacons."
We likewise expanded our statement on The Ordinances of the Church: "We believe that Christian baptism is the immersion in water of a believer in the name of the Father, Son, and Holy Spirit. It is a prerequisite to the privileges of church membership and the Lord's Supper."
Additional Elders Confirmed by Congregation
With the church constitution updated to allow for a plurality of Elders, the church voted to affirm three additional men to the office of elder: Keith Ryoo, Joel Traylor, and Mitch Bedzyk.
Raising up faithful leaders to shepherd God's people is an essential part of the church's commission. It has become our conviction that it is the responsibility of the local church to identify men who are called, evaluate their call, assess their character, and train them for the work of the Christian ministry (2 Tim. 2:2). In addition to being faithful members of ECC with a passionate desire to shepherd and serve our congregation, these three men each successfully completed our church's 18-month pastoral residency program, and have had their biblical qualifications assessed and their call to ministry evaluated and confirmed by our local church. We praise the risen Christ for these gifts of grace!
Name Changed to "Emmanuel Community Church"
Finally, in light of all these significant changes, the church name was changed from Elmira Christian Center to Emmanuel Community Church. This decision was made for two primary reasons. First, it was to celebrate the completion of our seven-year revitalization effort. This began with the adoption of a new Statement of Faith, changed our understanding and practice of meaningful church membership, and reformed our worship practices to be more Word-centered, gospel-driven, and Christ-exalting. With the approval of the changes to our constitution and bylaws allowing for a plurality of elders, we completed the transition from a church steeped in Pentecostal revivalism with a business-model polity to have become a Reformed, baptistic, elder-led congregational church.

The second reason for our church name change was to help clarify our identity as a church. While there was nothing inherently disadvantageous about our current name, the word "Center" is ambiguous, which tragically seems to be the case with many churches today. Even with the descriptor of "Christian," it still remains unclear as to who we are or what a "Christian Center" even is. It is certainly not the case that we are the center of Christianity in the city of Elmira, though we may have been considered to be such at one time. But one thing is for sure: we are a church, and this should be made clear in our name.
As church leadership began to discuss the matter, we realized that changing the name of a church that had been in existence for over 75 years—and known as "ECC" for almost half that time— would be very difficult and confusing. Thus, by adopting the name, "Emmanuel Community Church" (which uses the Greek spelling of the Hebrew word "Immanuel") we were able to keep the acronym ECC. This would not only avoid much confusion among our own congregation and others in the community, but also honor our church's past and God's faithfulness to us over the years, as well as indicate a new chapter in our church's history.
For a more detailed explanation of our name change, visit our Church Name page.
The Start of a New Chapter
We praise God for his abundant grace, the unceasing faithfulness, and all-wise providence. It has been a truly miraculous and fruitful process to see our church growing in our understanding of Scripture, a love for the gospel, and the grace and knowledge of the Lord Jesus Christ. Of course, this in no way is to suggest that our church has finally reached perfect health. By no means! The church must always seek to be reformed according to the word of God and to be renewed by the Spirit of God. Yet with these changes made, we believe that we have recovered a healthy, biblical foundation for our church that will allow us to turn our attention to the crucial "outward-facing" aspects of evangelism, community outreach, and global mission.
Pray for us as we strive to be faithful to Scripture and to proclaim the gospel of God's grace in Christ.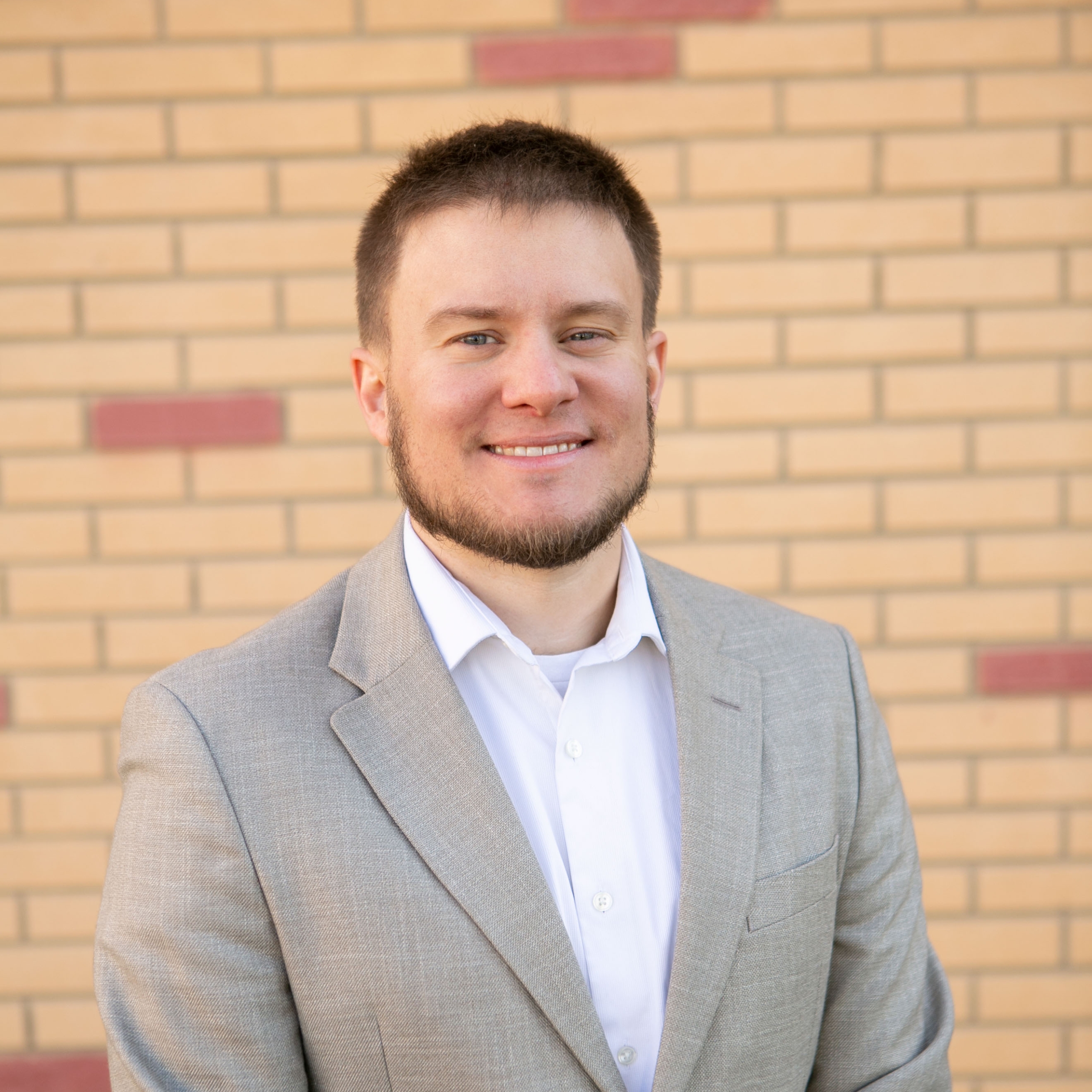 Mitch Bedzyk serves as a pastor Emmanuel Community Church, overseeing music and Sunday Classes. He received his Master of Theological Studies from Midwestern Baptist Theological Seminary and works in IT for the NY Office of Mental Health. He and his wife, Sarah, have five children: Kya, Khalli, Oliver, Amelia, and Micah. In his spare time he enjoys reading, coffee, guitar, being an MLS fanatic and playing fantasy soccer.