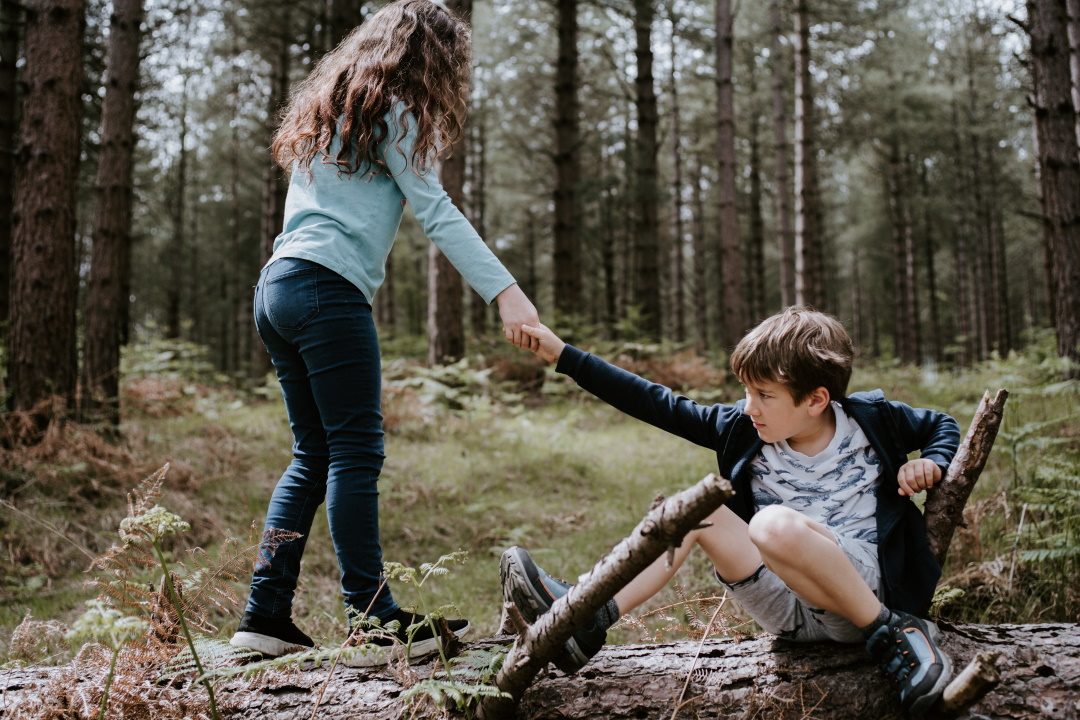 The Christian life is often filled with seasons of doubt and unbelief. As we walk through the valley of the shadow of death there are times when we wonder if God is still there, if he still cares, or if his promises are true. Although our doubt has an expiration date, it still is part of our battle against the world, the flesh, and the devil.
There are many biblical remedies for doubt and unbelief. First and foremost, we can bring our doubts to our patient and merciful God in prayer (Mark 9:23-25), for "a bruised reed he will not break, and a smoldering wick he will not quench" (Matt. 12:20). Additionally, the sacraments of baptism and the Lord's Supper have been given to us as signs "by which the Lord seals on our consciences his promises of good-will toward us, in order to sustain the weakness of our faith" (Calvin, Institutes, 4.14.1). But one of the simplest, most effective antidotes for unbelief is encouragement.
Biblical Encouragement and its Source
Biblical encouragement is not simply a compliment given to someone during the greeting time during Lord's Day worship; it's not a howdy-do as you make a beeline for your car after the service. Encouragement is strengthening one's faith and bringing comfort in the midst of trial and affliction. To be encouraged is to have our doubt-filled minds supernaturally recalibrated and our hope set fully on the grace that will be brought to us at the revelation of Jesus Christ (1 Pet. 1:13).
The source of our encouragement is our triune God and the Scriptures which he brings to our minds and through which he works (John 14:26; Acts 9:31; Rom. 15:5; 2 Cor. 1:3-4). Paul writes in Romans that "whatever was written in former days was written for our instruction, that through endurance and through the encouragement of the Scriptures we might have hope" (Rom. 15:4). Commenting on this passage, Douglass Moo writes, "Reading the OT and seeing its fulfillment in Christ and the church fosters the believer's hope, a hope that is accompanied by the ability to 'bear up' under the pressure of spiritually hostile and irritating circumstances" (Moo, The Epistle to the Romans, NICOT, 870). Our strength, comfort, and hope is not found in seeking new revelation that goes beyond what is written, nor is it found in emotional "highs". The remedy for doubt and unbelief comes from God's word applied to our hearts and minds by the Holy Spirit.
The Apostle Paul: Strengthening and Comforting the Churches
When we look at the book of Acts we see that Paul's life and ministry could virtually be summed up as preaching the gospel and encouraging the churches:
When they had preached the gospel to that city and had made many disciples, they returned to Lystra and to Iconium and to Antioch, strengthening the souls of the disciples, encouraging them to continue in the faith, and saying that through many tribulations we must enter the kingdom of God (Acts 14:21-22)
Not only did Paul and his associates reason from the Scriptures and proclaim Jesus Christ as Lord in all the cities they ministered but we see that they were devoted to continually strengthening and comforting the churches (Acts 15:32, 41; 16:40; 18:22-23; 20:1-2; 27:36)
We see the same desire for encouragement in Paul's letters. In his letter to the Romans Paul writes that he longed to see the believers in order to strengthen them and that even he would be encouraged by the believers (Rom. 1:11-12). Not only did Paul desire for the Colossians to be encouraged and filled with assurance, he sent Tychicus to the churches at Ephesus and Colossae in order to encourage their hearts (Eph. 6:22; Col. 4:8). In his first letter to the Thessalonians Paul recounts how he exhorted and encouraged each member of the church there (1 Thess. 2:12).
However, it's not just the Apostles who provide encouragement. It's not just pastors or certified biblical counselors who provide comfort to weary souls. It's the responsibility of every single Christian.
Encouragement is the Job of Church Members
According to Scripture, encouragement is not something we outsource to professionals or paid church staff. It's the job of church members. Paul not only encouraged the Thessalonians but charged them to do the same (1 Thess. 4:18; 5:11; 2 Thess. 3:12). Part of bearing one another's burdens is encouraging the fainthearted and showing mercy and patience to those who are filled with doubt (1 Thess. 5:14; Jude 22). The author of Hebrews makes it crystal clear:
Take care, brothers, lest there be in any of you an evil, unbelieving heart, leading you to fall away from the living God. But exhort one another every day, as long as it is called "today," that none of you may be hardened by the deceitfulness of sin (Heb. 3:12-13)

And let us consider how to stir up one another to love and good works, not neglecting to meet together, as is the habit of some, but encouraging one another, and all the more as you see the Day drawing near (Heb. 10:24-25)
These commands aren't given to the elders and deacons of the church exclusively; Hebrews and 1 Thessalonians were written to believers. Our job is exhorting, strengthening, and comforting our brothers and sisters so that they will be persevere and be stirred up to love and good works. We are to "stir one another up," which basically means, "push each other's good buttons." Through encouragement, we help them stand firm, holding the shield of faith as they wrestle the principalities of darkness.
Encouragement in Action
So what are some ways we can encourage one another? And what are some of the ways we can be encouraged? For starters, Hebrews make it clear that regularly meeting together with the church is vital for our encouragement. As the church gathers together, the Spirit works through the word as it is read, sung, prayed, preached, and seen in the sacraments. Lord's Day worship is not primarily for unbelievers but for the encouragement of the saints. In fact, as the Day of the Lord approaches, we should be meeting for encouragement more and more.
Another way to encourage one another is meeting to simply read, study, and pray the Bible. I'm not talking about a regimented "program" but a way of life. It is through the ordinary act of reading that God conforms us to the image of Christ. We may have different opinions on coffee, sports, and politics; we may have completely different hobbies; we may be at different stages of life with different life experiences. But we do have in common is our union with Christ and our love for God's word.
What does this look like? Maybe it's getting up early for breakfast with other members to read and pray. Maybe it's working through a good book about the Bible in the evenings. Maybe it's using your lunch break once a week to meet up with other members who work/live nearby to work through a New Testament Epistle. Moms, maybe add a few minutes of Bible study to your play-dates. It may feel strange at first, insincere, or even awkward. But in the long run, we will see God, by his Spirit, strengthening our faith, encouraging our hearts, and making us more like Christ.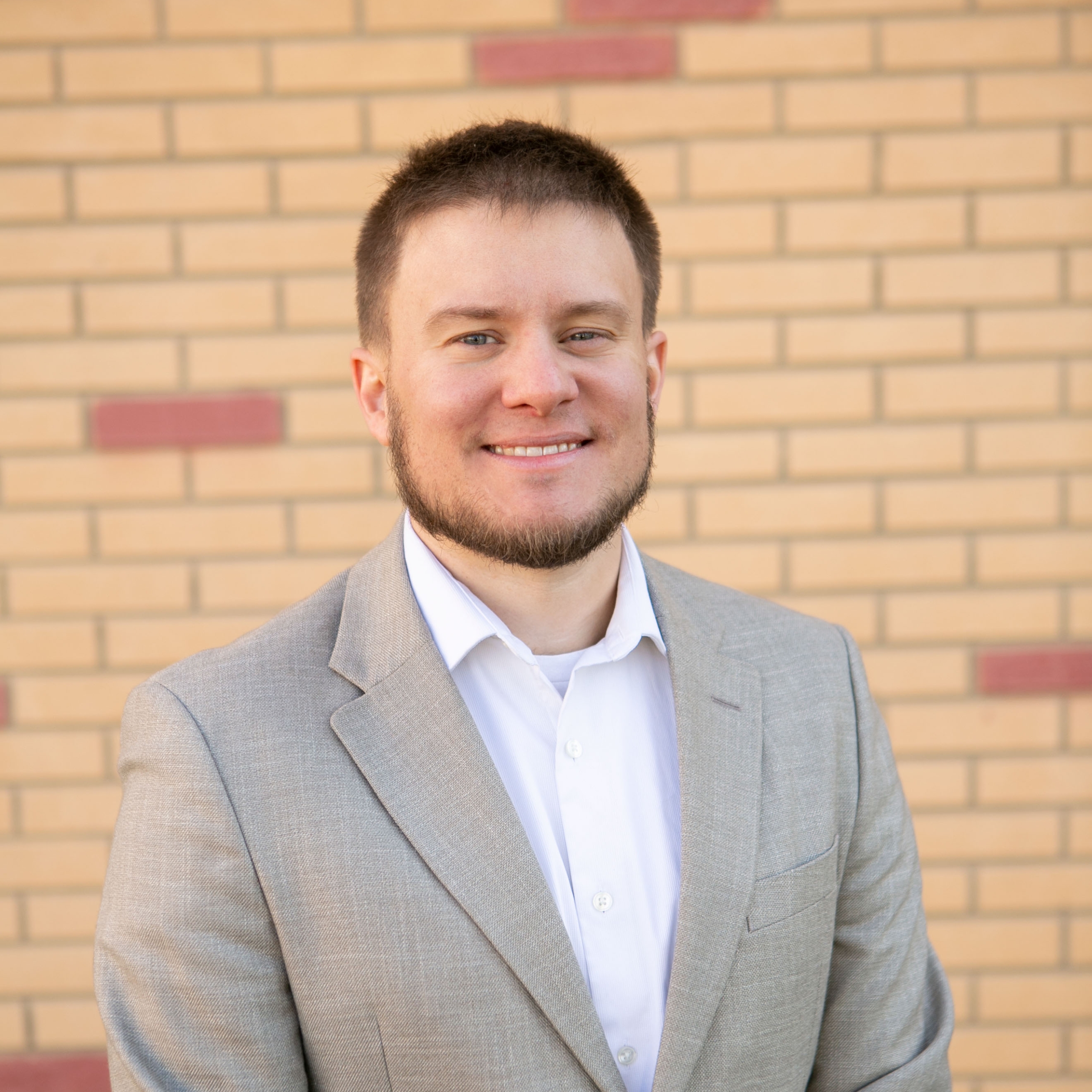 Mitch Bedzyk serves as a pastor Emmanuel Community Church, overseeing music and Sunday Classes. He received his Master of Theological Studies from Midwestern Baptist Theological Seminary and works in IT for the NY Office of Mental Health. He and his wife, Sarah, have five children: Kya, Khalli, Oliver, Amelia, and Micah. In his spare time he enjoys reading, coffee, guitar, being an MLS fanatic and playing fantasy soccer.