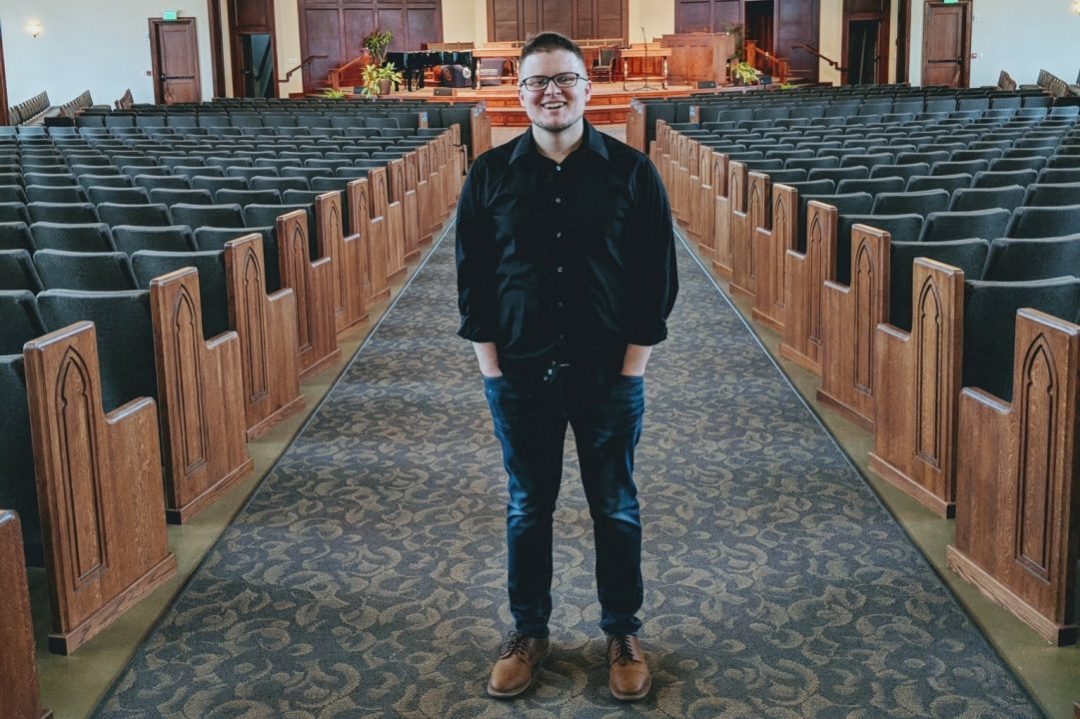 On May 4, 2018, I became a graduate of Midwestern Baptist Theological Seminary. I enrolled in their online program in January 2015, shortly after being hired as an associate pastor at ECC. Three and a half years later, I finally completed my studies to earn the Master of Divinity degree.
The weeks were often tough and the courses were challenging. At the same time, the work of the ministry never slowed down and the church still needed shepherding. During this season of full-time pastoral ministry and seminary training, I also became a father, helped lead our church through a major revitalization effort, experienced the joys of life, and felt the sorrows of loss. Yet God has remained faithful to me, to my family, and to his blood-bought church. My wife and I have learned to continually lean upon the everlasting arms of our Savior; his sustaining grace has been sweet to our souls.
Growing up in a charismatic church tradition, the word 'seminary'—along with 'Baptist' and 'theology'— came with extremely negative connotations. It was common to hear from well-meaning Christians that I didn't need a seminary degree since the disciples didn't either; I just needed to walk in "signs and wonders" and the power of the Spirit. Seminary was jokingly referred to as a "cemetery" — the place where Christians would become puffed up with knowledge. Seminarians relied more upon their "wise and persuasive words" than the power of the Spirit, and eventually lost their zeal for God. While a critique of these misconceptions and poor biblical interpretations is needed (and will make for great blog posts in the future), my experience proved to be the exact opposite.
Why Seminary?
To be clear, the call to pastoral ministry is first an internal calling. It is "the inclination of the mind to undertake the office, the heart being stirred up by God to devote itself to the work of the ministry."[1] Charles Spurgeon likewise remarked that the first sign of such a calling would be "an intense, all-absorbing desire for the work."[2] It is also an external calling in that it is to be confirmed by the local church, validated both by the individual's character qualifications and necessary giftings for the ministry.
In other words, it's not the seminary that calls pastors; God does.
It's not the seminary that makes pastors; the church does.
However, it's the seminary that equips pastors.
A Word-centered, Christ-glorifiying, church-focused theological education can equip the pastor to guard the good deposit of the gospel (2 Tim. 1:14), to rightly handle the word of truth (2 Tim. 2:15; 4:2), and "to give instruction in sound doctrine and also to rebuke those who contradict it" (Titus 1:9). Seminary can provide the pastor with necessary tools (such as hermeneutics, which are the principles of proper biblical interpretation) and skills (such as exegesis, which is how to apply those principles) to fulfill his ministry. Seminary disciplines you to stop and think critically about important doctrines and practical issues facing the church, and to respond accurately and biblically. It allows a pastor to gain insights from those of other theological persuasions and ministry contexts in order to clarify his own beliefs and objectively consider his own ministry practices. Seminary "forces" you to dive into other topics—in addition to theology and biblical studies—that are essential for faithful, pastoral ministry: church history, Christian ethics, the biblical languages, church leadership and administration, apologetics, and ecclesiology (the study of the church), and more.
This has been my experience as a seminary student. I can't begin to explain all of the ways my studies have helped me fall in love with my Savior and grow in my passion for his church. However, this is not simply because I enrolled in any seminary, but because of the particular institution I attended.
Why Midwestern?
Midwestern exists for the church. While their affordable tuition, robust online degree programs, and flexible course scheduling played a significant role in my decision to apply, it was this motto that ultimately drew my attention to the seminary. MBTS truly labors to "produce pastor-theologians, graduates who will give of themselves for the Church in expository preaching, doctrinal integrity, and discerning pastoral care". I wasn't interested in attending just the most affordable, accessible, or even popular seminary. I wanted to enroll in a school that would be explicitly focused on training pastors to serve the local church, centered on the gospel of Jesus Christ, and founded upon a faithful confessional tradition. This is what I found at MBTS.
One example of how Midwestern is for the church is seen in their course designs. For each class, there were regular reading and writing assignments, as well as weekly discussion board posts in which students could engage with tough questions and the responses of others. But there were also contextualized application assignments. These assignments allowed students to apply course material to their specific ministry context as either a pastor, teacher, or scholar.
For example, in a New Testament survey course, I not only studied the Gospels but was able to create outlines for a six-week sermon series on the Sermon on the Mount; a three-part series for preaching Jesus' "salt sayings" (Matt. 5:13; Mark 9:49-50; and Luke 14:34-35); and even a twelve-week series covering the entire Gospel of Mark. For other classes, I developed policies on baptism, the Lord's Supper, and pre-marital counseling, composed sermons for both weddings and funerals, evaluated our church's liturgy (order of service for our weekly gatherings) and composed new ones.
In short, I have already been able to directly apply about half of my assignments to ministry at ECC! The rest will undoubtedly be utilized in future years of ministry. This is all but a small example of just how for the church Midwestern Baptist Theological Seminary is.
(For those who have wondered why I chose to attend a Baptist seminary, I will be writing more about that in the future.)
Why Seminary Online?
While it's true that nothing can replace the experience of an on-campus education (with real-life, in-person student and faculty interactions, discussions, relationships, and community), my online experience at MBTS was exactly what I needed for that season of my life. Due to financial and practical considerations, a move to Kansas City, MO would have put tremendous strain on our family. But this was not the primary reason for staying put in Elmira.
The real reason was our church.
As much as I desired to prepare for the ministry and pursue a theological education, my wife and I knew I was called to serve as a pastor here at ECC. We didn't want to stay in Elmira just because it was my home for twenty-five years; we wanted to stay because we had a passion for the church gathered at 235 E Miller St. Our desire was to see a revitalizing and reforming work of God take place in our congregation. We knew we had been called to serve here. Pastor Dave and the church leadership confirmed that call when they called me to join the pastoral staff in 2014.
In fact, it was this job that made a seminary education a possibility for me. Our church leadership graciously afforded me the opportunity to work full-time at the church while pursuing a seminary education. Words fail to express my gratitude for this opportunity this side of graduation. While this resulted in long, stressful work weeks, it enable me to receive hands-on, practical ministry experience under the oversight of my fellow leaders, as well as receive the theological and ministry training I desperately needed. I was blessed to be able to receive the best of both worlds. Albert Mohler sums it up well:
"The preacher should learn a great deal about preaching in the seminary, but he will become a true preacher only through the call and experience of preaching the Word to a congregation"
Not only have I earned my MDiv and been thoroughly equipped for the ministry during my time at MBTS, but I have developed a new love and concern for the flock of God here at Elmira Christian Center. It has been an absolute honor for me to be called a pastor of this church. The love, support, and encouragement that Brianna and I received over these past few years has been indescribable.
Looking Ahead
With my graduate studies completed, I am excited now to fully devote my time and energy "to care for the church of God" (Acts 20:28); to do my best to present myself to God "as one approved, a worker who has no need to be ashamed" (2 Tim. 2:15); to shepherd, oversee, and be an example to the flock of God (1 Pet. 5:2-4); and to fulfill my ministry here at ECC (2 Tim. 4:1-5). I am eager to continue learning, teaching, and walking in the truth of God's word (Ps. 86:11) and pray that I remain committed to the Great Commission of our Lord Jesus Christ and the mission of ECC. As we sing so often together:
Now, Lord, I would be Yours alone and live so all might see
The strength to follow Your commands could never come from me
O Father, use my ransomed life in any way You choose
And let my song forever be: 'My only boast is You!'
Hallelujah! All I have is Christ!
Hallelujah! Jesus is my life!
---
[1] Benedict Pictet, Christian Theology, trans. Frederick Reyroux (Philadelphia: Presbyterian Board of Publication, n.d.), 381.
[2] Charles Spurgeon, Lectures to My Students (Lynchburg, VA: Old-Time Gospel Hour, 1992), 23.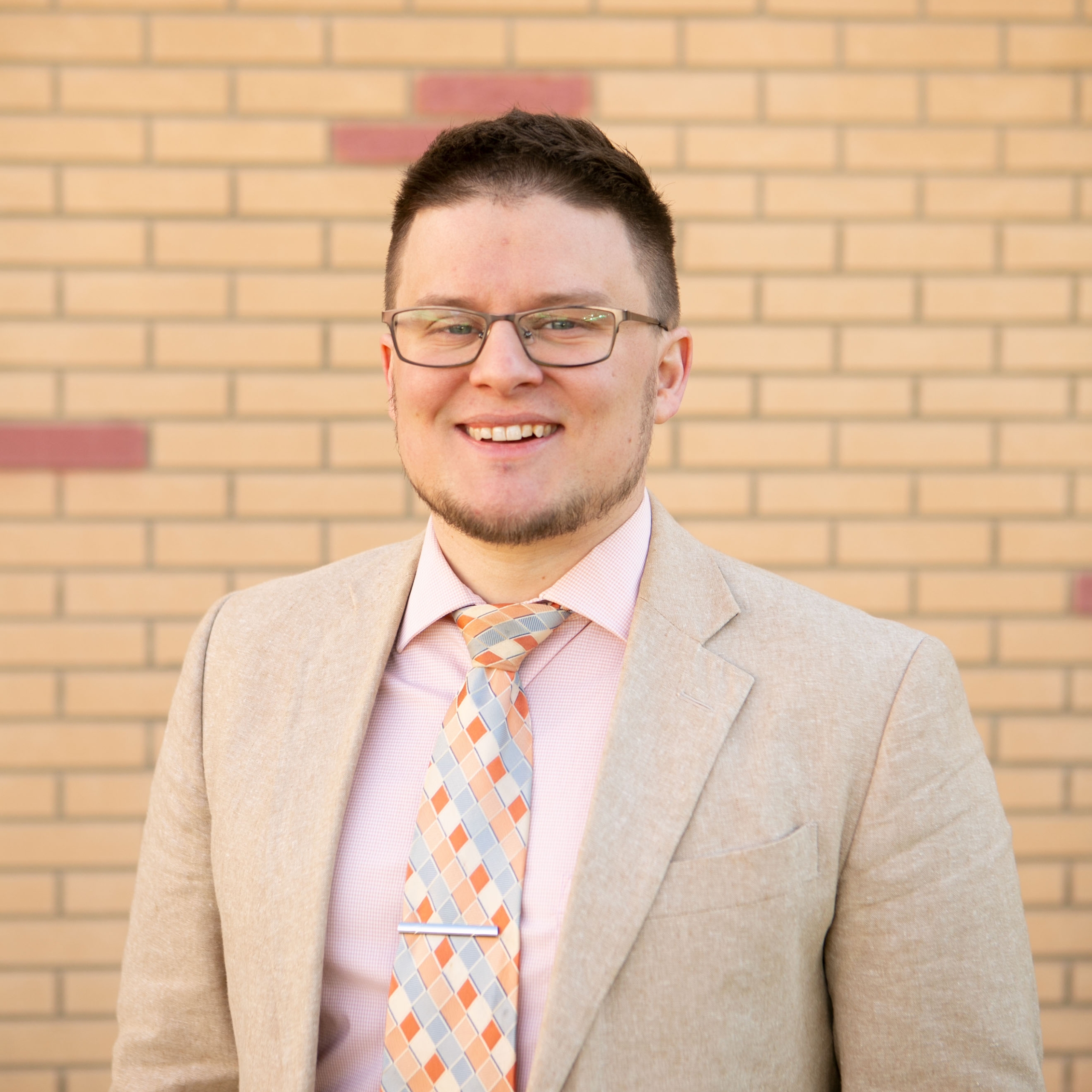 Matt Bedzyk serves as lead pastor at Emmanuel Community Church where he has faithfully served in many capacities for most of his life. He received his Master of Divinity from Midwestern Baptist Theological Seminary. Matt and his wife Brianna have three children: Lorien Grace, Owen James, and Vivian Jane. In his spare time, you can find him reading, brewing coffee, enjoying music, and supporting Manchester United and OG esports.