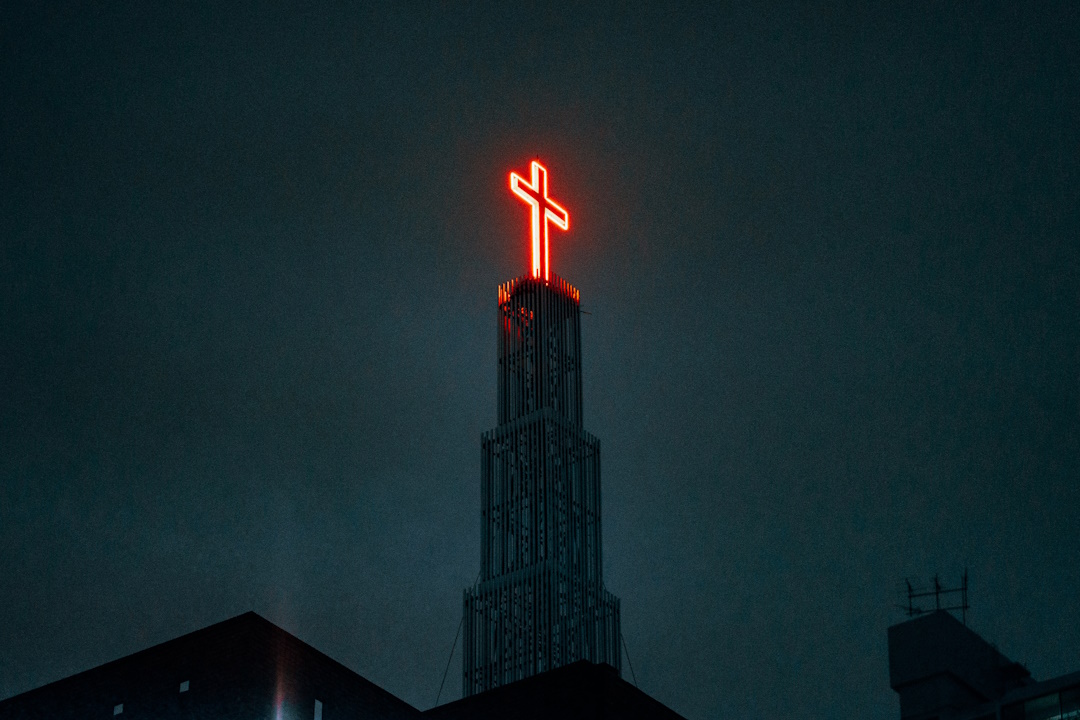 Since the early 2000s, the phrase "gospel-centered" has become a buzzword in the evangelical world. A quick Google or Amazon search will return an overwhelming number of results for things like gospel-centered marriages, counseling, discipleship, worship, life, motherhood, parenting, youth ministry, preaching, community, and more. In recent years, the trend has begun to decline, but if you look around our website you will see that we still use this phrase to describe our own church. Since beginning our journey of reforming our church's teaching and worship, we have said that ECC is "a gospel-centered church in Elmira, New York"
Why do we describe our church as "gospel-centered"? Isn't this phrase redundant, since all Christian churches are centered on the good news of Jesus? Is it merely to help our SEO ranking on Google? Despite being a buzzword, there are several reasons why we still use the phrase "gospel-centered" to describe our church.
It connects us to churches in the evangelical and Reformed tradition.
In his article tracing the origins of the phrase, Baptist historian and professor Thomas Kidd suggests that the one of the primary catalysts for "gospel-centered" was the founding of The Gospel Coalition (TGC) in 2005. This coalition of churches in the broadly Reformed tradition used the term throughout their Foundation Documents, especially in the section on their "Theological Vision for Ministry." Kidd notes that the term became a shorthand for three things: "an emphasis on preaching and evangelism, a hat tip to the grace emphasis of the Reformed tradition, and a biblical-theological emphasis that saw the entire canon pointing forward to Jesus Christ." And these three things are foundational to our church and what we believe is foundational to the Christian life.
Since we were known for 70 years as a church steeped in Pentecostal revivalism, the phrase "gospel-centered" lets visitors to our website and those who attended our gatherings in years past know that we have become a Reformed and baptistic church that is, as TGC puts it, "deeply committed to renewing our faith in the gospel of Christ and to reforming our ministry practices to conform fully to the Scriptures." We don't want to be numbered among the many rogue non-denominational churches that are severed from tradition, isolated from other churches, and unclear about their beliefs and worship practices. We want to identify and partner with other churches in the historic Protestant branch of Christianity that treasure the biblical doctrines of salvation by grace alone, through faith alone, in Christ alone, for God's glory alone, according to Scripture alone. And this phrase helps us signal our connection to these kinds of churches.
It stresses the centrality of the gospel for all of life and ministry at ECC.
"Gospel-centered" does not merely connect us to churches that believe certain things about preaching, salvation, and biblical-theology; it accurately describes our own philosophy of ministry and what we believe our lives should based on and shaped by as those who have believed the gospel of Jesus Christ. We are not ashamed of the gospel of Jesus Christ because we believe it is the power of God for salvation to everyone who believes (Rom. 1:16). In his famous book Center Church, Tim Keller writes:
The gospel is not just the ABCs but the A to Z of the Christian life. It is inaccurate to think the gospel is what saves non-Christians, and then Christians mature by trying hard to live according to biblical principles. It is more accurate to say that we are saved by believing the gospel, and then we are transformed in every part of our minds, hearts and lives by believing the gospel more and more deeply as life goes on.
And since we believe the entire Bible is all about this gospel (Luke 24:25-27, 44-47; 1 Pet. 1:10-12), and that the Scriptures are totally sufficient for life and godliness (2 Tim. 3:14-17), this means that being a gospel-centered church is to be a Word-centered church. At ECC, our worship services, our songs, our sermons, our classes, our fellowship, and our ministries are all completely centered on word of the risen Lord Jesus. It is the word of God's grace in Christ, Paul told the Ephesian elders, that is "able to build you up and to give you the inheritance among all those who are sanctified" (Acts 20:32).
It is unfortunately still necessary
This idea of basing all of life and ministry on the gospel is not something new or unique to our church. True Christianity cannot be anything but centered on the gospel, and we praise God for the many Bible-believing churches we partner with that proclaim Christ for all of life. But it is unfortunately not something that describes all Christian churches in our area. And until the gospel becomes the center, the foundation, the lifeblood, the treasure, the driving force, and the joy of all Christian churches in our area, we believe "gospel-centered" is not only a helpful but necessary label.
What has happened is that, rather than being centered on the gospel, churches end up assuming the gospel. In other words, they believe it, but don't believe it has much to do with the ongoing life and ministry of their church. Instead, they are centered on things like signs and wonders, celebrity pastors, worship "experiences," marketing their "brand," therapeutic counseling, politics, community programs, or developing "leaders."
But Christ calls us to "continue in the faith, stable and steadfast, not shifting from the hope of the gospel that [we] heard, which has been proclaimed in all creation under heaven" (Col. 1:23). We don't move on from the gospel to "deeper things of the Spirit," we don't relegate the gospel to the last two minutes of a sermon before an altar call; we don't abandon the gospel and the Scriptures to create a worship "experience" that is nothing more than a light show, rock concert, and motivational TED talk; we don't water down the gospel to make it more palatable to unbelievers; we don't use the good news of Jesus to advocate for our preferred political party. We are called to be the heavenly bridal-city of Revelation 21, the city of God that exists even now among the cities of men (Rev 21:9-9:5), that brings life and healing to our community and points forward to the final city of the future (Rev. 21:1-8). And Scripture tells us plainly that is by being centered on the good news of what God has done in and through Christ to inaugurate his kingdom that John's vision of the church can be realized and the Great Commission will be fulfilled.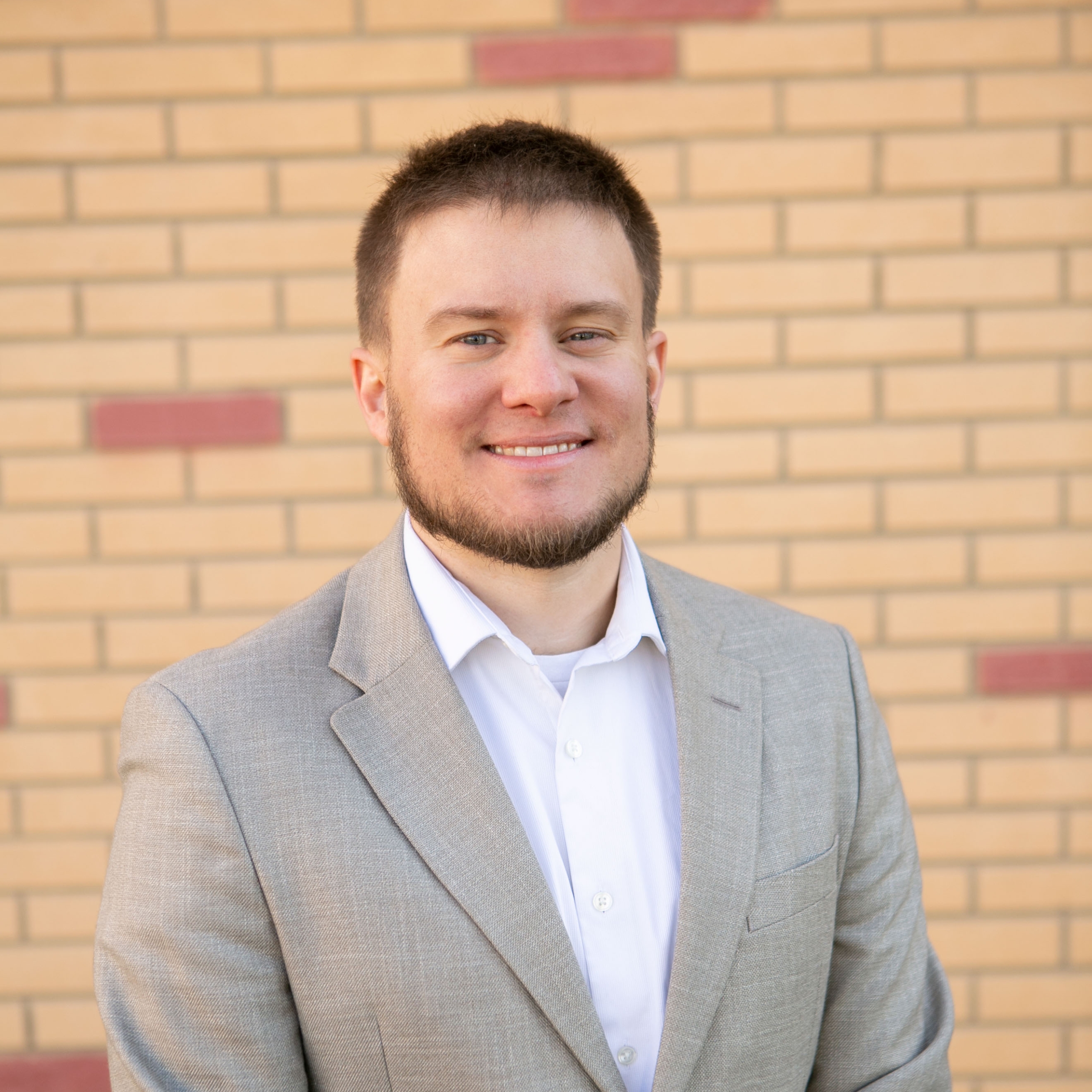 Mitch Bedzyk serves as a pastor Emmanuel Community Church, overseeing music and Sunday Classes. He received his Master of Theological Studies from Midwestern Baptist Theological Seminary and works in IT for the NY Office of Mental Health. He and his wife, Sarah, have five children: Kya, Khalli, Oliver, Amelia, and Micah. In his spare time he enjoys reading, coffee, guitar, being an MLS fanatic and playing fantasy soccer.